Spain's unemployment sees one of the sharpest drops on record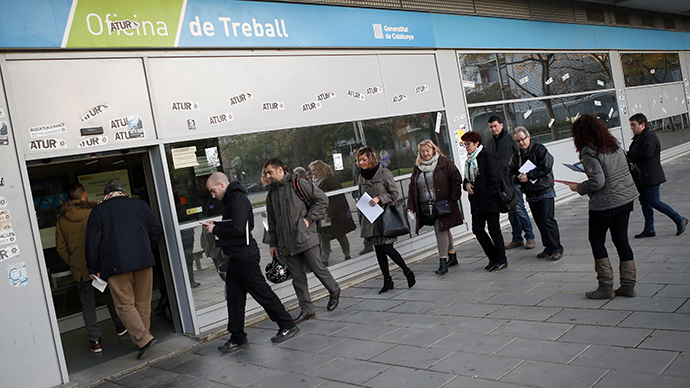 The number of unemployed in Spain dropped by a record number in December making up the second biggest monthly drop in 14 years and bringing hope to the 4.7 million people still without a job in the EU's fourth-largest economy.
The number of people registered as unemployed fell by 107,570 in December, according to figures in the Friday's Labour Ministry report published on Friday.
The jobless queue shrank by 147,385 people in the whole of 2013. The Ministry said it was the biggest December drop on record, and the second biggest of any month on record, according to the Wall Street Journal.

The unemployment rate also shrank among young people under 25 years of age reducing the number of jobless by 9.6 per cent in that category. The Labour Ministry has high hopes in further reducing unemployment among Spain's youth in 2014, said Deputy Labor Minister Engracia Hidalgo pointing out the positive trend.

"These are encouraging figures which inspire us to continue working for the recovery and employment in 2014," he added.

The two biggest employers were the services sector that welcomed 87,253 people and agriculture and fisheries with 8,890 people finding jobs, according to the report. Across Spain, the Andalucia region showed the highest improvement in the job market with 30,467 people hired in December and Madrid with 14,706 finding a job.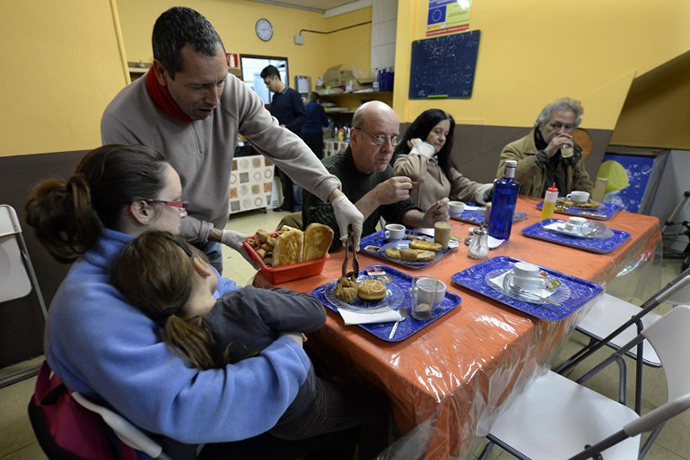 Critics however point at the quarterly unemployment surveys which they regard as more accurate. Those show in the third quarter 6 million people were on the dole in Spain, making up 26 percent of the population, a down from from 26.3% in the previous quarter. But it is the second highest rate in the EU, behind Greece.
"It's encouraging but it's still too early to breathe a sigh of relief. The data may well be seasonal, and the worry is that the improvement may reverse in January,"
Steve Webster, economist at 4Cast, told Reuters.
Spanish economy fell into recession after the collapse of the property market in 2008. With the rising unemployment the government and the banks were forced to take up to €100bn of rescue loans from Eurozone funds.
The International Monetary Fund has warned that Spain may face five more years with unemployment rates topping 25 percent unless more reforms are enacted.
You can share this story on social media: