Russia increases crude export duties following price rise
Published time: 29 Aug, 2012 10:27
Edited time: 29 Aug, 2012 14:27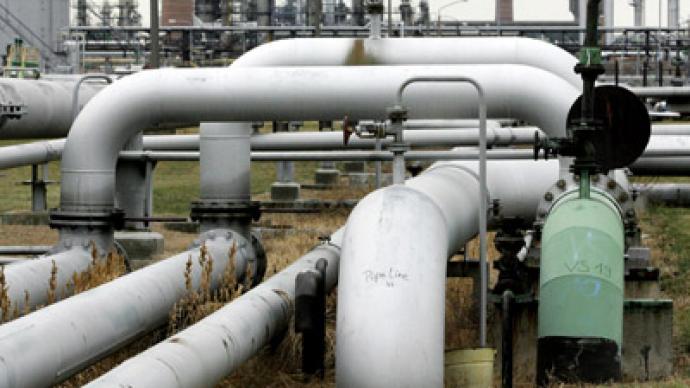 Starting on September 1 importers of Russian oil will have to pay 17% more in duty. The Russian government is going to increase it to $393.8 per tonne.
The discounted rate for oil from East Siberia, the Caspian fields and the Prirazlomnoye field will be $191.3/tonne on September 1, compared to the current rate of $148.4/tonne, according to a government decree. Currently the average export duty on oil is $336.6 per tonne.

"The growth of oil export duties reflects a steady growth in global oil prices over the last two months," Yulia Voitovich, analyst at Investcafe told RT. "Export duty is one the most important sources of revenue for the state, so when global oil prices go up, the government usually boosts duties".

Besides that higher oil export duties help to balance oil exports, and provide enough petroleum products for domestic market, Voitovich added.

The duty on super viscous oil will rise to $39.3/tonne as of September 1 from the $33.6 per tonne, which was applied August 1. The duty on light and dark petroleum products will increase to $259.9/tonne, from current $222.1 from October 1
The duty on gasoline exports, based on a ratio of 0.9, will be raised to $354.4/tonne as of September 1 from $302.9/tonne in August. The duty on liquefied gas will climb to $76.2/tonne on September 1, compared to $68.9/tonne in August. Duty on propylene polymers rises to $25.5 a tonne from $21.8.

Meanwhile, experts warn that increased oil export duties could negatively affect Russian exporter revenues. "But if global oil prices continue to rise, the negative impact of higher duties would be leveled," Voitovich explained.