Gazprom Neft to trade oil in Iraq
Published time: 2 Aug, 2012 15:25
Edited time: 2 Aug, 2012 19:25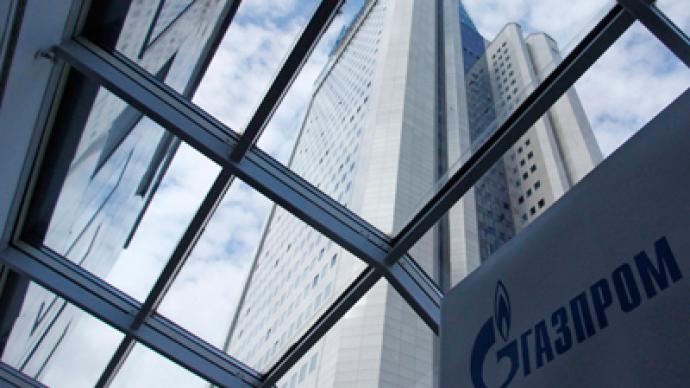 Gazprom Neft, the oil arm of Russian gas export monopoly Gazprom is expanding its presence in Iraq with the acquisition of shares in blocks in the country's Kurdistan region, one of the most prosperous in Iraq.
The company has signed two production sharing contracts with the Kurdistan Regional Government directly avoiding Iraqi Oil Ministry approval to enter new hydrocarbon exploration and production projects in Iraq.

The production sharing contracts cover blocks located in the south of Iraq's Kurdistan Region.

Gazprom Neft will get a 40% share in the Garmian block where Canada's WesternZagros, will maintain a 40% share in the production contract and will remain the project operator until the start of the development stage. Another acquisition by Gazprom Neft is an 80% share in the Shakal block where the company will be the operator. The Kurdistan Regional Government will keep a 20% stake in both projects. Full production is expected to start no later than 2015 with both blocks potentially containing an estimated 500 million tons of oil equivalent (around 3.6 billion boe).

Gazprom Neft will inject roughly $260 million to enter the projects, with the company's investments into development of both projects until 2015 put at $150 million. The production sharing contracts envisage refunding investor's expenses as soon as production starts.

"Taking into account the synergy that we can get from working on two adjacent blocks Gazprom Neft considers the territory of the Kurdistan Region of Iraq promising for further geological study and consequent production at the fields. Carrying out these projects will allow Gazprom Neft to increase its input in Iraq's plans to boost oil production, to gain additional experience in this country and to expand its presence abroad," First Deputy CEO, Vadim Yakovlev said.

Gazpromneft is now the third company after ExxonMobil and France's Total to ink deals with Kurdistan without Iraqi Oil Ministry's giving a go-ahead. The Kurdistan Regional Government claims the right to develop resources, negotiating its own contracts with foreign oil companies. Many companies consider production-sharing deals more attractive than those offered by Baghdad which wants to manage its energy resources nationwide and pays a fixed rate for each of barrel of oil extracted, while the Kurds lavishly allow developers to claim a share in reserves and the oil produced.

Gazprom is already an operator of Iraq's 300 million barrel Badra deposit with a 30% stake in the project. Other participants include South Korea's Kogas with 22.5%, Malaysia's Petronas with 15% and Iraq's state-owned Oil Exploration Company with 25% in the project. The production launch is set to kick off by 2013 and reach 170,000 barrels per day or about 8.5 million tons per year by 2017 and maintain that level for the next seven years.
In February, Yakovlev said that Gazprom Neft planned to sell 2.5 million tons of oil per year from Iraq.
"Based on our positive experience in cooperation with the Republic of Iraq, where we are already participating in the development of the Badra field, the company had decided to expand its presence in the country. After conducting a detailed analysis of economic parameters of the projects we have identified them as highly effective", Yakovlev concluded.