Khodorkovsky release and Russia's quest to nip offshore cash leaks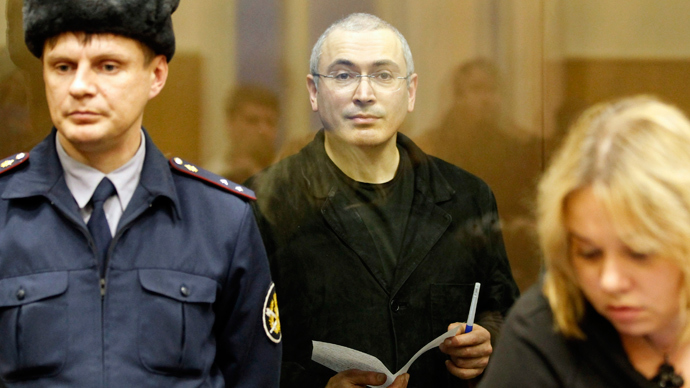 Once Russia's richest oil execs, Mikhail Khodorkovsky has been released from prison, cutting his sentence short. The move signals President Putin is serious about returning foreign investment to Russia and cracking down on capital flight.
Follow RT's LIVE UPDATES on Khodorkovsky's release.
Putin signed the presidential pardon on December 19, more than ten years after he had Khodorkovsky arrested upon landing at a Siberian airport. He was later sentenced to nine years in prison on charges of embezzlement and tax evasion.
Hours after a release from prison Mikhail Khodorkovsky landed in Berlin, a German Foreign Ministry spokesman said in a statement.
There were two messages from Khodorkovsky's arrest in 2003. The first, don't simultaneously pursue economic and political power, and second, money earned in Russia stays in Russia.
FIRST PHOTO: #Khodorkovsky at Schoenefeld airport, Berlin pic.twitter.com/JH49GXW8r0http://t.co/BFaXhGSyq6

— RT (@RT_com) December 20, 2013
Khodorkovsky was believed to be the country's richest man, with a fortune estimated at $15 billion and was in charge of Russia's largest oil company, Yukos. Khodorkovsky's attempt to quietly sell a large stake in Yukos to US oil firm Exxon Mobil was his downfall as much as his meddling in politics.
"The Khodorkovsky case was a political signal to Russian oligarchs to halt their attempts at realizing their business ambitions through a deep involvement in politics," Vladimir Sklyar, Head of Russian Research at Moscow-based Renaissance Capital, told RT in an email.
Most of Yukos was cheaply sold off to state oil company Rosneft, which was entrusted to protect the business interests of the Kremlin, and not foreigners.
"I don't see any circumstance in which a Yukos style case may be repeated. The priority for the government now is to improve the perception of Russian risk in order to attract a bigger volume of investor capital," Chris Weafer, senior partner at Macro Advisory, a Moscow-based consulting, told RT by email.
Russia's economic growth is unlikely to exceed 1.5 percent in 2013, down from a predicted 3 percent, and capital flight over the last 10 years is one of the biggest drains. Khodorkovsky himself estimates that since 2008, more than $350 billion has flown from Russia, as economic instability that has turned off investors.
Khodorkovksy's release is "a very positive indicator that the Kremlin is more concerned about the need to improve the country's image in order to attract more investment. This year's sharp fall in growth has proven to be a catalyst to force greater efforts towards reforms," Weafer said.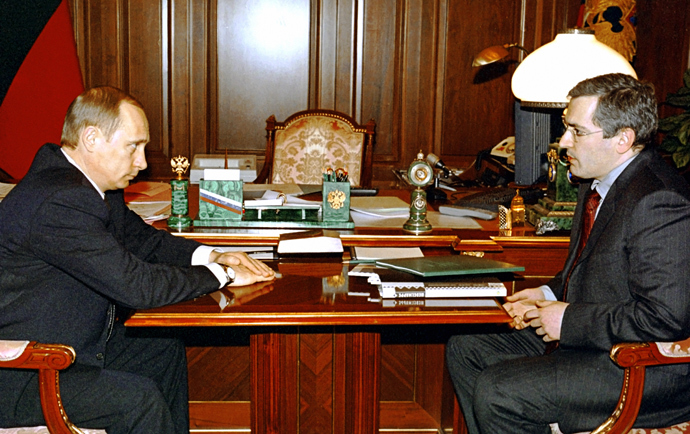 Khodorkovky's release will help struggling state-owned companies, ushering in a new era of investor confidence which will hopefully add enough value to soon sell-off state assets. Igor Sechin, CEO of Rosneft, says that Khodorkovsky's pardon is beneficial for his company, but then after jokingly said there are no open senior management positions.
"State companies are more likely to be a beneficiary of this news because part of the reason for their relatively low valuation has been a perception of high Russia risk. Drawing a line under the Yukos case may ease those concerns allow some valuation improvement," Weafer said.
Offshore battle
Putin's pardon for Khodorkovsky came after a 4-hour marathon 'meet the press' session. The Russian president told state television Rossiya 24 that Khodorkovsky asked, and will receive the pardon on humanitarian conditions.
The last words of the press conference were reserved for 'de-offshorization', and Bloomberg News journalist Ilya Arkhipov grilled the president on what would happen to companies like Rusal, Evraz, Russian Railways, and Metalloinvest, all of which create a lion's share of their profits outside of Russia. Would they be closed down?
"I am well aware of all the tax loopholes," the President answered, adding taxes must be paid where income is earned. State companies benefiting from state resources, subsidies, and labor need to pay taxes to their host government so they can in turn increase wages, pensions, defense and law enforcement spending.
"You cannot earn money and then store all the profit somewhere more favorable. This doesn't mean we shouldn't create more favorable business conditions in Russia. It's true that we still have a lot of problems," Putin said.
Putin estimates that $111 billion in Russian money, equivalent to 20 percent of the country's exports, is 'lost' offshore. To make Russian companies more transparent, and lure more foreign investment, Putin is aggressively going after individuals and companies that stash their wealth abroad.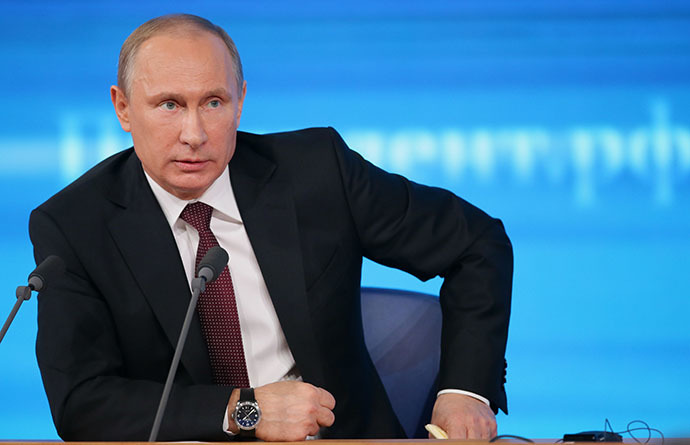 President Putin says capital flight is weakening the Russian economy, and that companies keeping assets offshore will lose state support. With a slump in oil prices expected in 2014, keeping profit and taxes is reaching critical importance.
Russians invested $70 billion during the first quarter of 2013 in offshore jurisdictions, according to the data from the Central Bank of Russia.
Long walk to freedom
"He's already spent more than 10 years in prison, that's a serious punishment," Putin said, addressing Khodorkovsky by his first and middle name 'Mikhail Borisovich', an esteemed way to address someone, and unusual in addressing his political foes.
Billionaire Mikhail Prokhorov, who carefully walks the line between Kremlin and opposition, wrote on Twitter he was happy for Mikhail and his family, and that the pardon should have happened several years ago.
Neither Sklyar nor Weafer see Khodorkovsky playing a big role in Russian politics in the future, even though opposition parties will certainly be after his 'political prisoner' celebrity status.
"If you look at public opinion polls at times of Khodorkovsky arrest, a large portion of the population was supporting Putin's actions anyways, so it is false to consider Khodorkovsky to be a Mandela of our times. I doubt Mr. Khodorkovsky will seek any active public involvement," Sklyar said.
Though his walk to freedom was long, he probably won't emerge as a Mandela figure. He took on the Kremlin before and lost: not only 10 years of his life, but his company, his children's teenage years, and being by his mother's side as she battles cancer.
The arrest and imprisonment of Khodorkovsky, among many other factors, led to a deterioration of the business investment climate in Russia. But a lot has changed. It's not crystal clear, but business is becoming more transparent, and the days of the 'Wild West' oligarch financial era are coming to an end.
"My family tells me that I also would not recognize Moscow: Many new buildings have gone up, and people look different, less Soviet," Khodorkovsky wrote in a New York Times piece on October 24th, his 10th year in prison.
Louise Dickson, Business RT
You can share this story on social media: