Iranian rial falls to record low against the US dollar & central bank blames 'nation's enemies'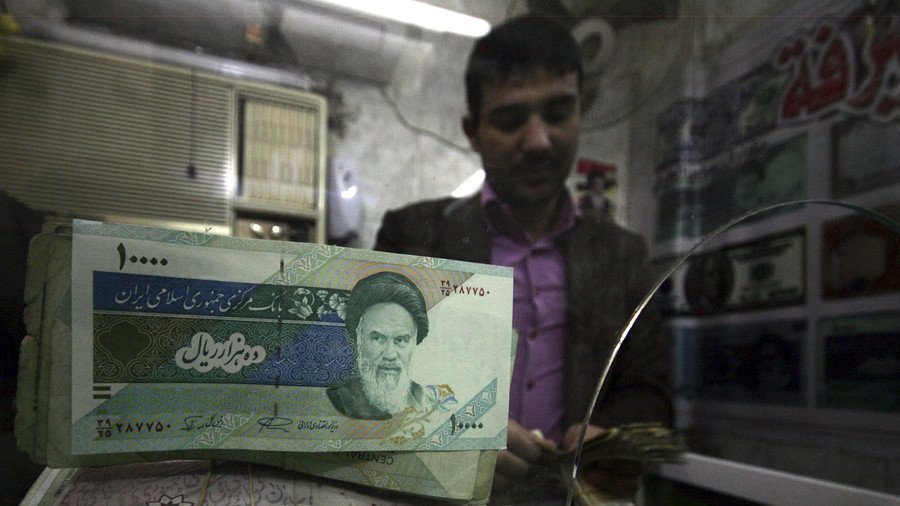 The unofficial rate of the Iranian rial plummeted to a record low of 112,000 rials against the dollar on concerns over the imminent return of full US sanctions.
The rial has lost more than a half of its value against the dollar in just four months, having fallen to the 50,000-mark for the first time in March. Iranians have been trying to buy more US currency on the black market for fear the economy can collapse when the US sanctions return.
In an attempt to curb currency speculation which has led to the rial collapse, the Iranian central bank unified the official and unregulated exchange rates. However, there have been reports that black market vendors are inflating the costs of goods imported in US dollars.
The locals often seek to buy the US currency as they think it is a safe way to store their savings, or as an investment if the rial continues to drop. While the official rate is about 44,050 rials, it is very hard to buy a buck at that rate in Iran.
"These abnormal fluctuations on the currency markets are not proportionate with the economic realities and the country's foreign currency capabilities," the central bank said Monday. The rial collapse was triggered "by the nation's enemies to create unrest in the economy," the central bank said.
Judiciary spokesman Gholam-Hossein Mohseni-Ejei told state television Sunday: "29 people have been arrested for economic disruption and will be soon put on trial ... More may be arrested tonight and tomorrow."
For more stories on economy & finance visit RT's business section
You can share this story on social media: