Many hoppy returns: German beer producers running out of bottles as heatwave fuels demand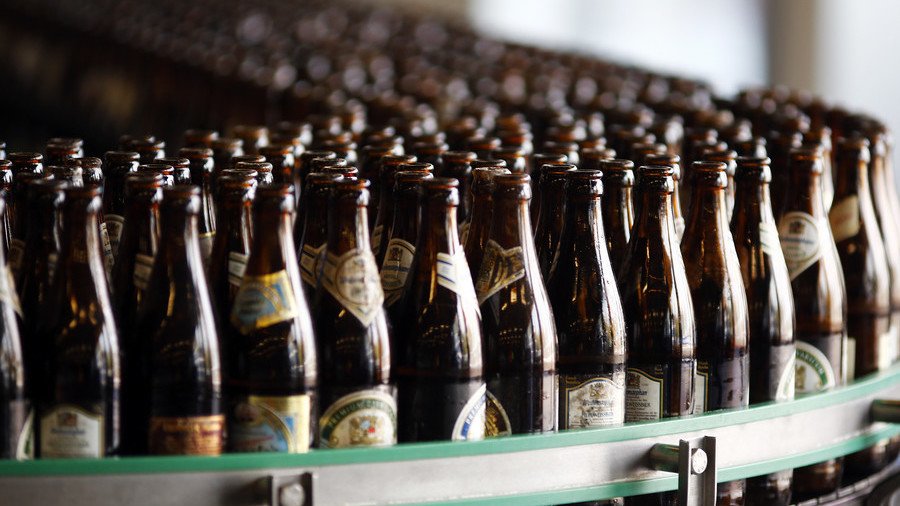 Increased beer production and a summer heatwave in Germany have created a bottle shortage problem for local producers, with some breweries even turning to social media to ask for help.
The problem is especially acute for independent, regional, family-run breweries like Fiege in the western German city of Bochum. The brewery's spokesperson told Deutsche Welle that Fiege normally bottles 100,000 to 120,000 beers a day, whereas this summer that figure is up to 150,000 to 160,000.
The struggling brewery has even launched an urgent appeal to consumers via Facebook.
"We need your help," the brewery wrote. "Although we regularly buy new empty bottles, they're becoming scarce in our bottling facility. So before you go on summer holidays, please bring your Moritz Fiege empties back to the shop. First the deposit, then the party!"
The issue is "dramatic through the industry," according to the publisher of a leading German drinks industry magazine which was cited by the dpa news agency. The German Brewers Association also said that the scarcity of containers is "especially pronounced" this summer.
Statistics showed there are an estimated two billion reusable beer bottles in circulation among Germany's 82.6 million people. They are being refilled on average 36 times.
Bottles in Germany vary from dumpies (also called "steinies") to Vichies to longnecks. They are mostly glass and some breweries "personalize" them by having their names embossed on the glass.
Cans, used in the US and the UK, are considered being "unsexy" and environmentally unfriendly. Breweries can't order more new bottles that are produced seasonally. The Fiege spokesperson says that orders have to be placed a year in advance, but breweries don't know what the next summer's weather, and hence consumption, will be like.
Response to Fiege Facebook call for empty bottles has been "overwhelming." Beer fans brought carloads of bottles and beer crates. One woman even wrote in from Guatemala that she had a bottle. Several users responded with pictures of returnables, pledging that help was on the way.
For more stories on economy & finance visit RT's business section
You can share this story on social media: