EU agrees to buy more US gas if Trump scraps tariffs – report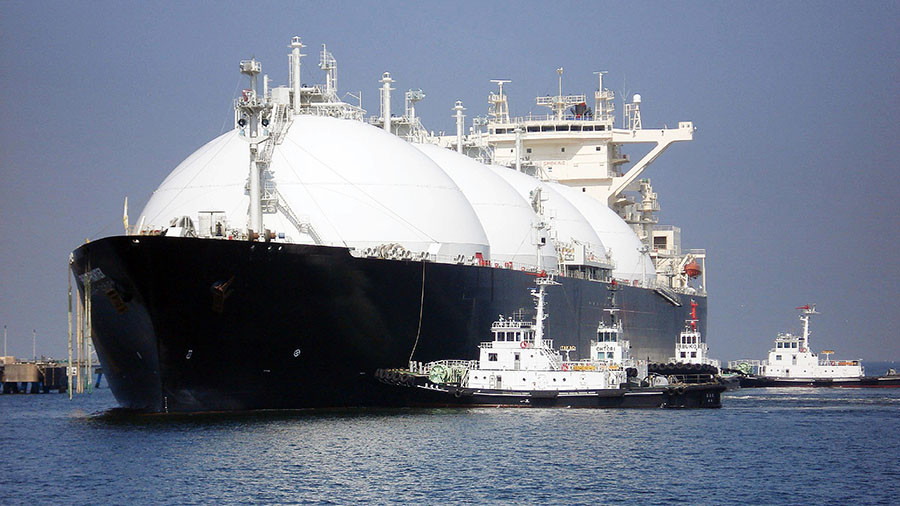 Europe will buy more liquefied natural gas (LNG) from the US if President Donald Trump agrees to cancel the heavy tariffs on steel and aluminum producers, RIA Novosti reports quoting its source in the EU.
In late March, the US imposed duties on imports of steel and aluminum at rates of 25 and 10 percent respectively. For a number of countries, as well as for the EU, these duties were suspended until June.
According to RIA Novosti, the leaders of 28 EU countries discussed a deal, that would increase the share of American LNG in Europe in an exchange for tariffs relief, on Wednesday during an informal dinner in Sofia, Bulgaria.
The main supplier of natural gas to Europe, Russia, has repeatedly said that the US has been trying to force-feed its LNG to Europe despite the fact that it is more expensive and supplies are less reliable than the Russian pipeline fuel.
Last year, Russia's Gazprom renewed its historical record in export volume to Europe for the second consecutive year, due to the competitive pricing, and the trend continued in the first months of 2018.
"The average Gazprom price at the German border in 2017 neared the average European price (weighted average price of long-term contracts and spot prices) at around $5.65 per MMBtu. The estimated Gazprom price at the German border in the first quarter of 2018 increased to $7.15 per MMBtu," Maria Belova, head of research at VYGON Consulting explained to RT.
"The US LNG gas landed and regasified in Belgium (Germany doesn't have any LNG receiving terminals) cost around $7.9 per MMBtu, $8.1 per MMBtu in the first quarter of 2018. Therefore, American LNG is the more expensive option compared to Russian gas," the analyst added.
For more stories on economy & finance visit RT's business section
You can share this story on social media: