Exxon goes ahead with $15bn Russian LNG project despite sanctions - report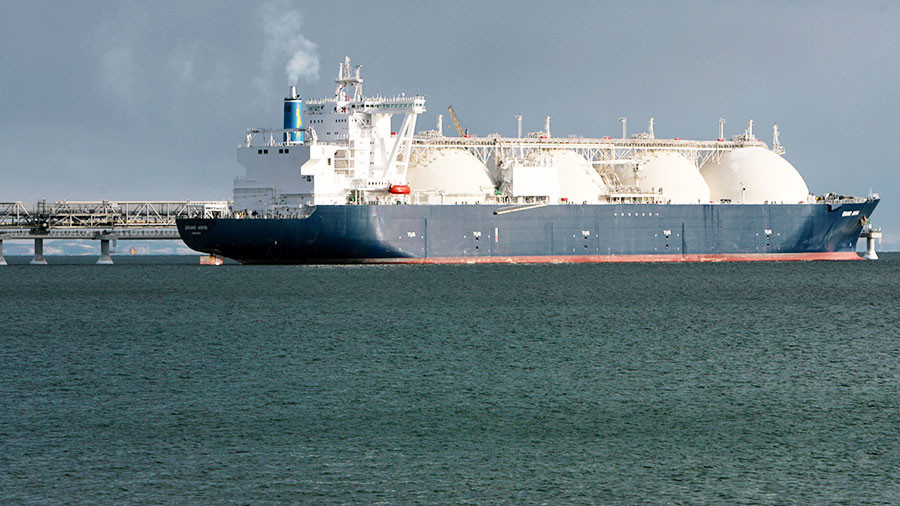 ExxonMobil is reportedly proceeding with a $15-billion liquified natural gas (LNG) project with Russian oil giant Rosneft, despite having been forced to withdraw from some collaborative undertakings due to anti-Russia sanctions.
The project is unaffected by such sanctions, Reuters reported on Thursday, citing industry sources with knowledge of the issue.
Earlier this year, Exxon said that it had decided to withdraw from most of its joint oil and gas exploration activities with Rosneft, giving in to the pressure of US and EU sanctions against Russia's energy industry. The decision, Exxon said, was made last year, after Washington imposed additional sanctions on Russia for its alleged involvement in the 2016 presidential elections. The withdrawal process will begin this year.
Exxon will be withdrawing from joint ventures struck in 2013 and 2014, the group said in a SEC filing, while the LNG project—Far East LNG—is planned to use gas from the Sakhalin-1 oil and gas producing joint venture that was signed back in 1996.
According to Reuters' sources, two months ago Exxon invited bidders to bid for construction contracts by September 30. One of the companies invited to bid was Huanqiu Contracting & Engineering Corp, the construction and engineering arm of China National Petroleum Corporation (CNPC).
Read more on Oilprice.com: How oil hedging could cost companies $7 billion
Huanqiu Contracting & Engineering Corp is getting ready to bid for engineering, procurement and construction (EPC) contracts for supporting facilities of the Far East LNG, including storage tanks, pipelines, and utilities, according to a source with direct knowledge of the process.
A final investment decision on the Far East LNG development is expected next year, according to the sources who have spoken to Reuters.
"The Sakhalin-1 consortium continues to explore every opportunity to monetize Sakhalin-1 gas resources," Exxon spokeswoman Julie King told Reuters.
"A liquefied natural gas plant is an option to maximize benefits to the consortium and the Russian state and its citizens," King noted.
This article was originally published on Oilprice.com
You can share this story on social media: