Norway's politically correct Statoil wants to change name to exclude 'oil'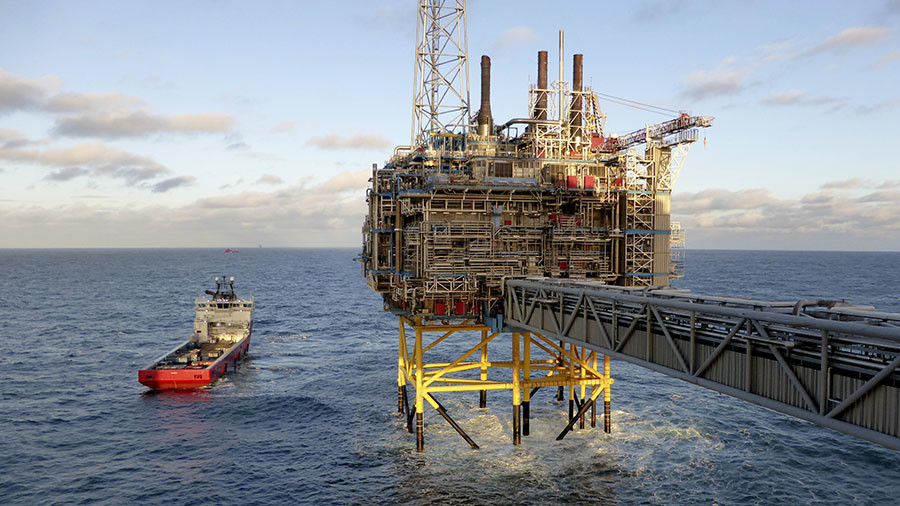 Norway's state oil company has decided to remove 'oil' from its name. Statoil is now Equinor as the firm says it's looking to extend its business beyond oil and gas production, which it plans to continue.
"The world is changing, and so is Statoil. The biggest transition our modern-day energy systems have ever seen is underway, and we aim to be at the forefront of this development," the company's chairman, Jon Erik Reinhardsen, said in a statement.
The new name comes from combining "equi" – with a nod to words such as equal, equality and equilibrium – with "nor," reflecting the Norwegian origin of the corporation, of which 67 percent is controlled by the state.
The decision comes several months after Norway's trillion-dollar sovereign wealth fund announced plans to dump investment for oil and gas stocks. The step was reportedly aimed at eliminating dependence on oil prices, which have demonstrated high volatility over recent years.
"Our perspective here is to spread the risks for the state's wealth. We can do that better by not adding oil-price risk," Egil Matsen, the deputy central bank governor overseeing the world's biggest fund, told Bloomberg at the time.
Statoil also announced plans to invest up to 20 percent of its funds in "new energy solutions" by 2030 as part of a broader project oriented towards profitable renewable energy. "Statoil is one of the world's most carbon-efficient producers of oil and gas, and will develop its low carbon advantage further," a company statement claims.
The new name for the corporation will be proposed to its shareholders in May. The rebranding will cost the company some 250 million kroner ($32.5 million), according to a person familiar with the matter, as quoted by Bloomberg. At the moment, the Equinor name is held by an Oslo-registered veterinarian, but that firm is reportedly changing its name shortly.
However, the energy major has no intention of leaving the oil business, according to CEO Eldar Saetre. "The Norwegian continental shelf will remain the backbone of our company, and we will use our Norwegian heritage in our positioning as we continue growing internationally within both oil, gas and renewable energy," said the CEO.
Notably, members of the so-called Big Oil group, such as Chevron, ExxonMobil, Royal Dutch Shell, Total, Eni and Phillips 66, do not have anything related to the industry in their names. The UK energy major BP, which also forms part of the group, was known as British Petroleum before 2001. However, the company opted to replace the name with BP, representing a new corporate slogan – "Beyond Petroleum." The revised name, slogan and logo were supposed to mirror the company's focus on meeting the growing demand for fossil fuels, manufacturing and delivering more advanced products, and to enable transitioning to a lower carbon footprint.
For more stories on economy & finance visit RT's business section
You can share this story on social media: