Levi's & Harley-Davidson: EU targets iconic US brands in 'trade war' with Trump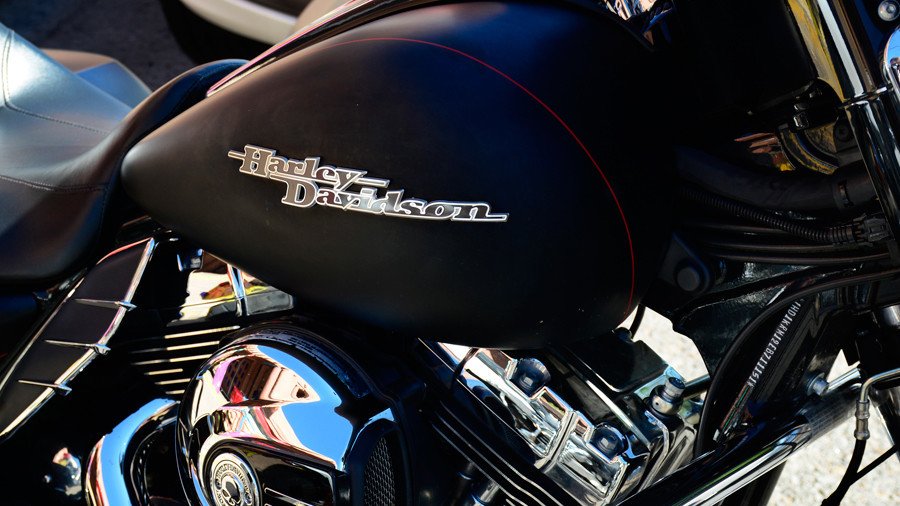 The European Union trade chiefs could apply 25 percent tariffs on around $3.5 billion worth of imports from the US, in retaliation to any tariffs from Washington.
EU Commissioner for Trade Cecilia Malmstrom told the BBC that Levi's jeans, Harley-Davidson motorbikes, and Bourbon whiskey were on a draft list of US goods to be taxed.
"We are looking at possibilities to retaliate, meaning we will also put taxes or tariffs on US imports to the European Union. Retaliate but not escalate," she stressed.
Levi Strauss has responded strongly against any trade barriers. The company's spokesperson said: "We support open markets and free trade where everyone plays by the rules. Unilateral tariff impositions risk retaliation and destabilizing the global economy, in which case American brands, workers and consumers will ultimately suffer."
Malmstrom said the EU would wait for the final decision, but added: "We are of course preparing. This has been in the air for some time." She said that, if the US went ahead and applied taxes to European steel, the EU would take the issue to the World Trade Organization (WTO).
President Donald Trump announced last week that the US will impose steep import taxes on major trade partners. That will include a 25-percent tariff on steel imports and a 10-percent tariff on aluminum imports. The decision has sparked outcry from Canada and the EU promising swift countermeasures. China similarly said that it won't "sit idly" and will take "necessary measures."
UK Prime Minister Theresa May also expressed concerns in a telephone call to Trump on Sunday. Trump said if the EU "wants to further increase their already massive tariffs and barriers on US companies... we will simply apply a tax on their cars."
In a wide-ranging attack on the WTO, Trump labeled the international trade regulator a "catastrophe" last month. His administration is seeking to renegotiate all US trade deals.
For more stories on economy & finance visit RT's business section
You can share this story on social media: