Trump's tariff bombshell could ignite full-blown trade war & Russia could be the winner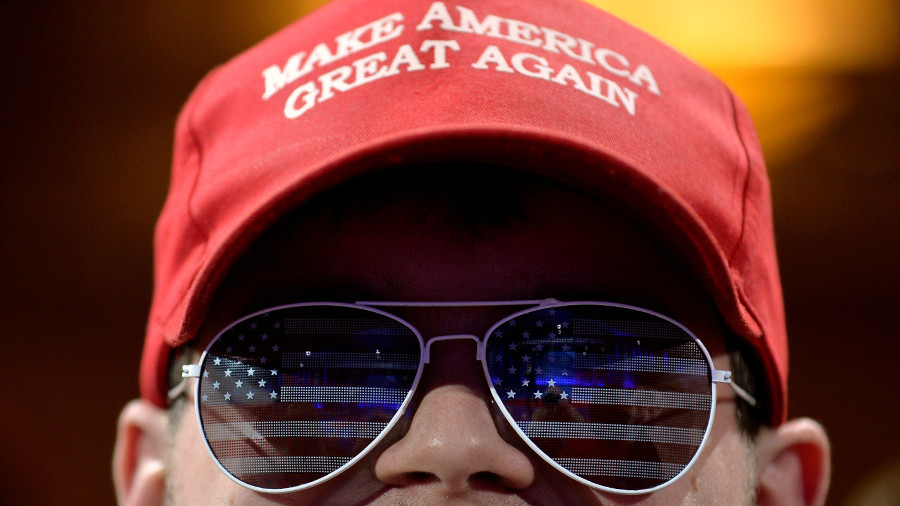 The decision by US President Donald Trump to slap steep import taxes on major trade partners has sparked outcry and vows of retaliation. RT talked to economist Alexandre Kateb to understand how damaging this policy could be.
"It is very unusual to announce unilateral measures like these ones, which do not target a particular country like China, but all trade partners," said Kateb, who lectures in international economics and finance at Paris Institute for Political Sciences (Sciences Po Paris).
"It comes as no surprise that these important economic partners of the United States voice their concerns and talk of countervailing measures to the measures announced by Donald Trump," the economist told RT.
We are on the losing side of almost all trade deals. Our friends and enemies have taken advantage of the U.S. for many years. Our Steel and Aluminum industries are dead. Sorry, it's time for a change! MAKE AMERICA GREAT AGAIN!

— Donald J. Trump (@realDonaldTrump) March 5, 2018
Last week, Trump announced that the US will impose a 25-percent tariff on steel imports and a 10-percent tariff on aluminum imports. Canada and the European Union warned immediately that the tariffs would be met with swift countermeasures. China similarly said that it won't "sit idly" and will take "necessary measures."
Kateb, who is a strategic adviser for governments, financial institutions and non-financial corporations, said the implementation of these countermeasures will depend on what is unveiled by the Trump administration.
We have large trade deficits with Mexico and Canada. NAFTA, which is under renegotiation right now, has been a bad deal for U.S.A. Massive relocation of companies & jobs. Tariffs on Steel and Aluminum will only come off if new & fair NAFTA agreement is signed. Also, Canada must..

— Donald J. Trump (@realDonaldTrump) March 5, 2018
"It is hard for Canada and Mexico, which are close partners and allies of the US, to find out that they are targeted by these measures. It goes against the NAFTA agreement and will make it very difficult for the United States going forward to deal with these countries."
He added that this is also the case for the EU and Brazil, which export important quantities of steel to the US.
According to Kateb, the growing conflict over US-EU trade tariffs could also affect the West's policy toward Russia. "When there is a growing rift between the United States and the EU regarding sanctions imposed on Russia, this will reinforce the forces inside the EU that push for waiving the sanctions on Russia."
...treat our farmers much better. Highly restrictive. Mexico must do much more on stopping drugs from pouring into the U.S. They have not done what needs to be done. Millions of people addicted and dying.

— Donald J. Trump (@realDonaldTrump) March 5, 2018
"France and Germany are at the forefront of a lobbying movement to ease those sanctions, and Trump's announcement will give them ammunition," said the economist.
Kateb explained that Trump's policy "goes against the national interest of the United States and this is the most striking feature. We have an American president who is capable of sacrificing the national interests of his country in favor of some domestic political gains. This is completely insane."
For more stories on economy & finance visit RT's business section
You can share this story on social media: