Tesla prices to triple as Denmark pushes to end green car tax breaks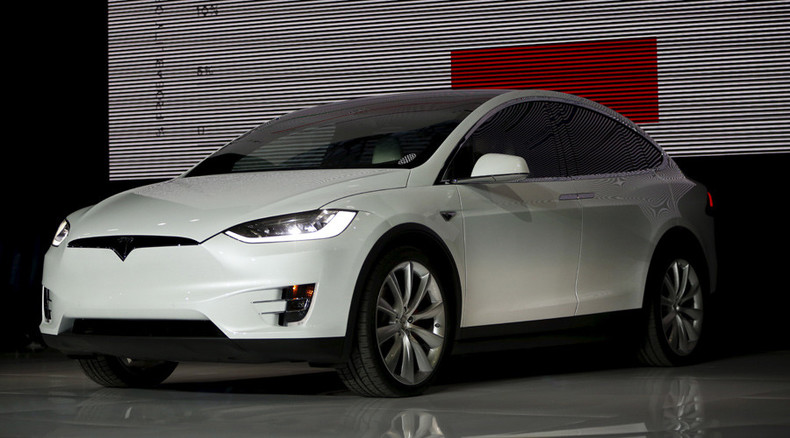 The Danish government is proposing eliminating tax breaks on electric cars. The measure is aimed to help business, save money and create more jobs, but it will also make electric vehicles almost three times more expensive.
"Things have to be done with reason," Denmark's Finance Minister Claus Hjort Frederiksen told reporters Tuesday after the 2016 draft budget was unveiled, according to Bloomberg.
The country is cancelling the pollution levy, according to provisions in the 2016 budget draft. The government wants to extend the 180 percent tax to all cars, regardless of their emission levels. It also plans a special tax on Nitrogen-Oxide emissions, which are generated from burning fossil fuels and are more common in diesel than gasoline cars.
These new policies contradict the previous government's push towards environmentally friendly vehicles and renewable energy.
Denmark plans to raise about 30 billion kroner ($4.5 billion) from taxes in 2016. The levy on electric cars will add 450 million kroner ($65 million) a year in revenue, according to Tax Ministry estimates.
READ MORE: Time's up for fossil fuels – Tesla CEO Elon Musk on Volkswagen emissions scandal
Around 1,240 electric cars were sold in Denmark in the first half of 2015, up 97 percent from a year earlier, according to the European Automobile Manufacturers Association. However, with the new law consumers will see Tesla's Model S price almost triple. The car was Denmark's best-selling electric vehicle with a sticker price of about 650,000 kroner ($98,000). It will now cost almost 1.8 million kroner ($264,000).
READ MORE: German prosecutors investigate former VW boss
The new levy on zero-emission cars has been proposed hours before Tesla unveiled its latest Model X SUVs to buyers in California. The new vehicle is not only green, but the company claims it can do 0 to 60 in just over three seconds.
Denmark's anti-Green law comes as the global auto market is engulfed in a massive emissions scandal. Volkswagen recently admitted selling 11 million cars worldwide with manipulated emission test results. Up to 91,000 of the affected cars are thought to have been in Denmark which is about four percent of all of the privately-owned cars in the country.