Time's up for fossil fuels – Tesla CEO Elon Musk on Volkswagen emissions scandal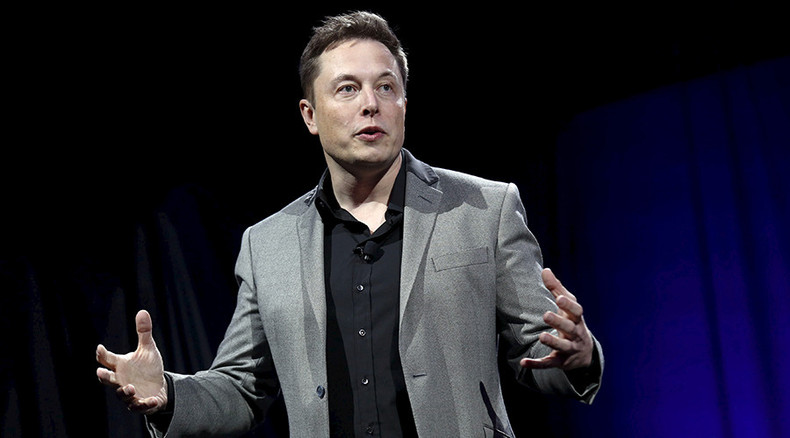 While the Volkswagen emissions scandal has prompted investigations into other car brands in both Europe and the US, Tesla Motors CEO Elon Musk said the time has come to give up on fossil fuels and embrace new technology.
Speaking to reporters recently, Musk said that the Volkswagen fallout over doesn't mean there's a lack of a faith in green technology, but the opposite.
"What Volkswagen is really showing is that we've reached the limit of what's possible with diesel and gasoline," Musk said. "The time I think has come to move to a new generation of technology."
Tesla manufactures luxury electric cars powered by rechargeable lithium-ion batteries and, for now, relies on electricity from a power grid that burns fossil fuels.
The cars are produced in a factory in Fremont, California. The company is also building a battery-making facility in Nevada, and Musk is looking for places to build a factory to produce Tesla vehicles in Europe. He told reporters that Flanders, Belgium might be a possible location for the factory.
The emissions scandal first came to light when the US Environmental Protection Agency announced that researchers discovered irregularities in the performance of Volkswagen's 4-cylinder diesel cars from 2009 through 2015.
On Monday, meanwhile, a European environmental group said it had found some new models of Mercedes, Volkswagen and BMW vehicles that consume more gasoline than their lab tests say they do, reported Fox News.
The group, Transport & Environment, said its research shows that the gap between lab test results for fuel economy and real-world performance rose last year to 40 percent on average – up drastically from 8 percent in 2001. It also found that the difference for Mercedes A, C and E class models was over 50 percent.
The group said it had found no proof the cars were equipped with "defeat devices" like those installed on Volkswagen vehicles, but its discovery has led to a wider probe into "defeat devices" that covers gasoline cars as well.
Volkswagen admitted that 11 million of its diesel-powered vehicles around the world were fitted with software allowing them to sidestep emissions rules. The company set aside $7.3 billion to deal with the fallout. Reports suggest they could be looking at billions in fines, and a number of countries have opened investigations of their own.
The EPA told automakers last week that it will begin road tests of all new vehicle models, and vehicles already on the road, to examine emissions claims following the exposure of the Volkswagen scandal, according to USA Today. The agency sent a letter to manufacturers notifying them that it will no longer rely exclusively on laboratory testing to validate emissions performance.