German prosecutors investigate former VW boss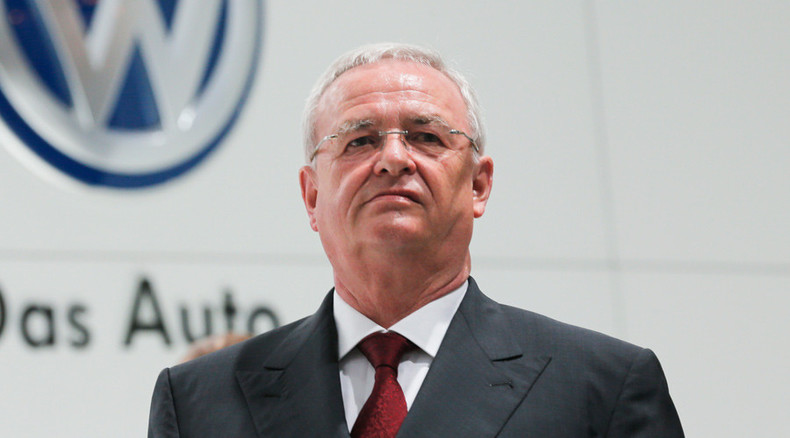 A criminal investigation has been opened by German prosecutors of former Volkswagen AG Chief Executive Officer Martin Winterkorn over the company's emissions scandal, according to media reports on Monday.
Prosecutors will seek to determine who was responsible [for giving the go-ahead to the installation of emissions cheating devices in VW diesel vehicles – Ed.], an e-mailed statement from Braunschweig prosecutors said, according to Bloomberg. The investigation targets accusations of fraud due to the sale of vehicles with pollution control cheating software, the statement added. Volkswagen has also filed a criminal complaint in the case, according to reports.
Winterkorn resigned last week after the company admitted selling 11 million cars worldwide with manipulated emission test results. At that time he said that he personally had done nothing wrong, but as CEO accepted responsibility for the irregularities in the diesel engines. Winterkorn was replaced on Friday by former Porsche chief Matthias Mueller.
The pollution scandal that has rocked the car market, is the biggest in Volkswagen's 78-year history. It started with an US Environmental Protection Agency's investigation. The report concluded that VW vehicles contained software that turns off emissions controls when driving normally and turns them on when the car is undergoing an emissions test. Statistics from the agency showed that such a device allowed VW vehicles to pollute 10 to 40 times over the legal limit.
Following the Volkswagen scandal Germany announced that random emission tests would be conducted on cars made by other manufacturers.
On Monday, Audi said that 2.1 million of its cars were among those involved in the VW scandal.
The world's biggest auto manufacturer, Volkswagen Group owns the Audi, Bentley, Bugatti, Lamborghini, Porsche, SEAT, Skoda and Volkswagen brands.