Germany warns auto makers of follow-up tests after VW scandal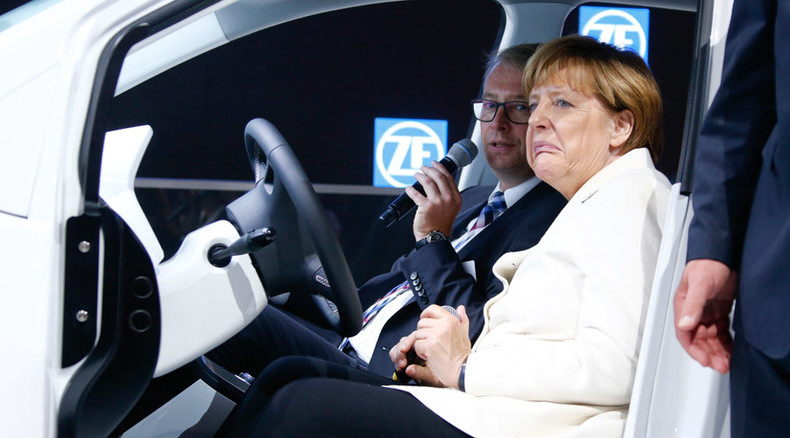 German Transport Minister Alexander Dobrindt said on Thursday that following the Volkswagen scandal random emission tests would be conducted on cars made by other manufacturers.
"It is clear that the Federal Office for Motor Traffic will not exclusively concentrate on the VW models in question, but that it will also carry out random tests on vehicles made by other carmakers," Dobrindt was cited by Reuters.
The minister also announced that emissions manipulations by Volkswagen took place In Europe as well as the US.
"We have been informed that in Europe, vehicles with 1.6 and 2.0 liter diesel engines are also affected by the manipulations that are being talked about," he told reporters, adding that the exact number of affected vehicles in Europe was unknown.
Reports on Thursday suggest one of BMW's diesel models also exceeded EU emission regulations. The carmaker denied the report, saying "The BMW group does not manipulate or rig any emissions tests. We observe the legal requirements in each country and adhere to all local testing requirements."
READ MORE: Volkswagen troubles piling on as emission scandal evolves
The emissions scandal broke after German auto maker Volkswagen admitted that 11 million vehicles worldwide were fitted with pollution control cheating software. The software could turn off emissions controls when driving normally and turn them on when the car is undergoing an emissions test, the US Environmental Protection Agency disclosed last Friday.
READ MORE: Volkswagen cheated on emission tests with tricky software - EPA
The device allowed VW vehicles to pollute 10 to 40 times over the legal limit, according to the agency.
Volkswagen head Martin WInterkorn stepped down on Wednesday, saying he personally had done nothing wrong but took responsibility for irregularities found in the diesel engines.
The world's biggest carmaker, Volkswagen Group owns the Audi, Bentley, Bugatti, Lamborghini, Porsche, SEAT, Skoda and Volkswagen brands.
You can share this story on social media: