Volkswagen troubles piling on as emission scandal evolves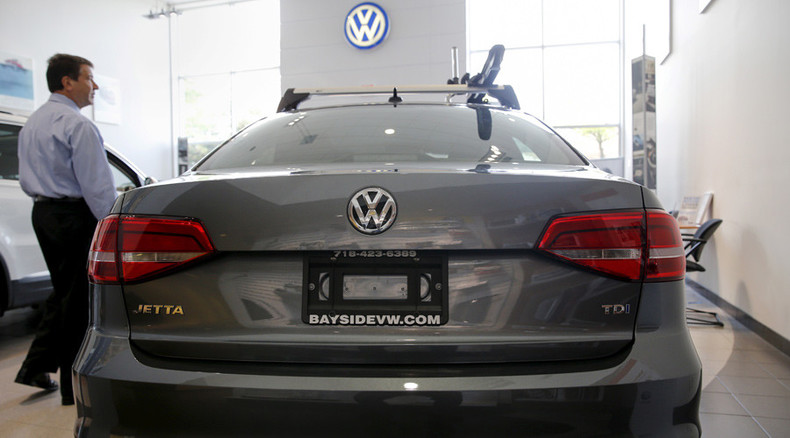 Volkswagen is having a very bad week. A pollution scandal in the US is growing into something much bigger. The German auto major has admitted that 11 million cars worldwide were fitted with pollution control cheating software.
France has called for an EU inquiry, and the country's environmental agency said it will be conducting its own investigation. The UK transport secretary has also called for a probe.
"Discrepancies relate to vehicles with Type EA 189 engines, involving some eleven million vehicles worldwide. A noticeable deviation between bench test results and actual road use was established solely for this type of engine. Volkswagen is working intensely to eliminate these deviations through technical measures," the company said in a statement on Tuesday.
The eleven million is more than VW sells in a year.
German newspaper Der Tagesspiegel reports that Volkswagen CEO Martin Winterkorn will step down by the end of the week, referring to people familiar with the situation. He is likely to be succeeded by Matthias Mueller, Porsche CEO, says the media.
VW has refuted the rumor, calling it "ridiculous", according to Reuters.
The company's shares have plummeted another 23 percent on Tuesday, leaving the stock almost 40 percent down in just two days. Regulators from Germany, France, Italy and South Korea have started investigations into Volkswagen's vehicles.
The scandal broke last Friday after a report from the US Environmental Protection Agency that VW vehicles contained software that turns off emissions controls when driving normally and turns them on when the car is undergoing an emissions test.
The device allowed VW vehicles to pollute 10 to 40 times over the legal limit, according to the EPA.
US chief executive of Volkswagen Michael Horn said the firm was dishonest with US regulators, adding: "We have totally screwed up."
READ MORE:
The cars in question are four-cylinder diesel Volkswagen and Audi vehicles - Volkswagen Jetta (2009-2015), Volkswagen Beetle (2009-2015), Audi A3 (2009-2015), Volkswagen Golf (2009-2015) and Volkswagen Passat (2014-2015).
The Volkswagen Group is the world's biggest carmaker. The company owns the Audi, Bentley, Bugatti, Lamborghini, Porsche, SEAT, Skoda and Volkswagen brands.
You can share this story on social media: