VTB becomes first Russian bank to access Chinese bond market
Published time: 13 Jul, 2015 16:15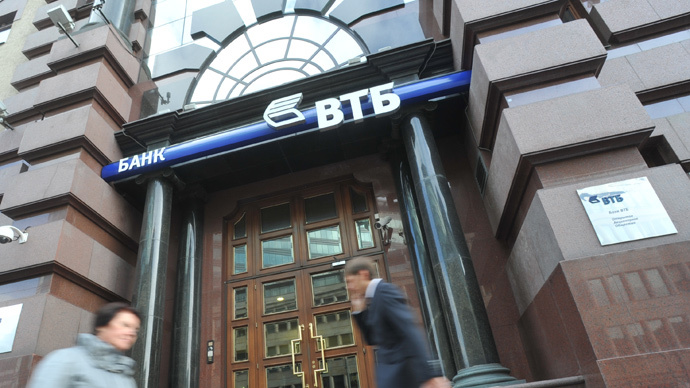 Russia's second biggest lender VTB has received a license to access the local inter-bank bond market in China, the world's third largest, according to the bank.
The interbank segment of the Chinese bond market, regulated by the People's Bank of China, is the most liquid trading platform of debt instruments with most issuers in mainland China.
"Obtaining an access license to the Chinese bond market marks a new stage in the development of VTB's business in the direction of China, and underlines the leading position and recognition of the bank as a key Russian player in China…In recent years, there has been significant progress in many areas of financial cooperation with Chinese partners," VTB Bank Chairman Herbert Moos said in a press release published Monday.
READ MORE: China's stock market bounces back, after govt steps in to stop huge slide
Chinese stock markets have been in sharp decline. The market lost about 30 percent between mid-June and July 9, wiping an estimated $3.25 trillion of market capitalization.
However, last Thursday the markets returned to growth after the China Securities Regulatory Commission banned shareholders, including foreign investors who hold more than a five percent stake in any Shanghai or Shenzhen listed companies, reducing their holdings over the next six months. The Shanghai Composite has recovered 13 percent since July 9.
This followed an $8.2 billion injection into the stock markets made last Tuesday by the People's Bank of China, the fourth injection in a row since June 25, and another $5.6 billion on Thursday, according Xinhua.
The slide followed a rally lasting a year as the Chinese stock market ballooned to a value of $6.5 trillion at the beginning of June, which didn't correspond to real economic growth. China's economy expanded seven percent in the first quarter of 2015, which is the slowest quarterly growth since the global financial crisis in 2008.
READ MORE: Chinese stock market bubble hits record $6.5tn – Bloomberg
However, the crisis in the Chinese markets is unlikely to affect Russia, said VTB bank CEO Andrey Kostin Friday.
Russia's biggest banks – Sberbank and VTB – have been actively developing financial ties with China. Russia's largest bank, Sberbank, issued its first credit guarantees in yuan this June, while VTB last year signeda deal with Bank of China to pay each other in local currencies.