Russia's largest bank issues first credit guarantees in yuan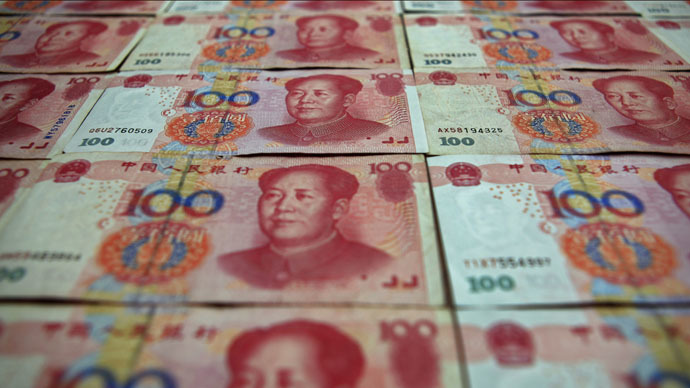 Sberbank has issued its first yuan-denominated letters of credit that involve funding from the Export-Import Bank of China to Russia's largest pharmaceutical company.
Pharmasyntez, Russia's leading drug manufacturer, appealed to Sberbank with a request for funding credit guarantees in Chinese national currency as part of contracts for the supply of imported pharmaceutical products worth over 29 million yuan ($4.6 million), Sberbank said in a statement Friday.
Sberbank has become the first Russian bank to issue letters of credit in yuan; the decision was announced in November 2014.
"The development of cooperation with The Export-Import Bank of China expands Sberbank's possibilities to finance clients' foreign trade with Chinese counterparties."
READ MORE: Russia's biggest bank launches financing in Chinese yuan
Letters of credit are believed to be a secure and convenient financial tool to finance international trade as they guarantee that a seller will receive payment in full as long as certain delivery conditions have been met. They offer a good alternative to advance payment protecting both buyers and suppliers and can help accelerate payment and shipping processes.
The issue of credit guarantees became part of Russian-Chinese major program of financial cooperation that also includes a three-year ruble-yuan currency swap worth more than $20 billion. The swap agreement was signed in October 2014 by the central banks of Moscow and Beijing with the aim of boosting trade using national currencies.
READ MORE: Russia may soon sell its debt in yuan – Finance Ministry
The two countries expect such a measure to loosen their dependence on the Western financial system dominated by the US dollar.