​European, US banks to face $70bn bill for 'misbehavior' – Morgan Stanley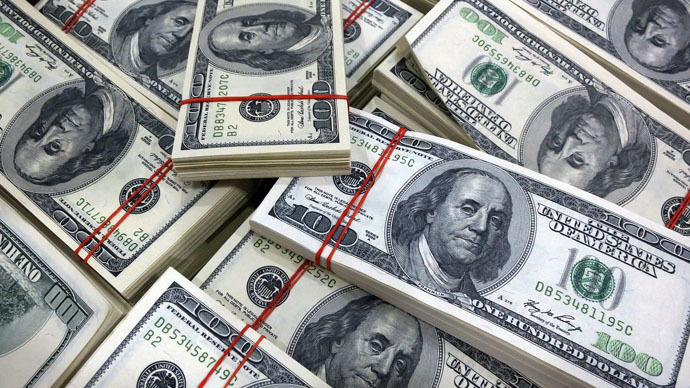 EU & US banks will cough up $70bn by end 2016 to cover costs of fraudulent mortgage and foreign exchange trading. Morgan Stanley research points to Barclays and RBS taking hard hits.
European banks have already coughed up $104 billion over the past five years, much of it in compensation and fines for bad practice, including the mis-selling of insurance in the UK, and the mis-selling of mortgages and the manipulation of benchmark interest rates in the US, Reuters reports.
READ MORE: Goldman Sachs, HSBC, BASF sued in first US metals price manipulation case

US banks have already paid out far more than those in Europe. Five American banks have forked out $128 billion and will have to find another $18 billion.
British banks, though, face serious litigation payouts in the future. The so-called big four, which includes RBS, HSBC, Barclays and Lloyds, will have to find $22.8 billion (£15.1 billion) over the next two years.
European banks will need $7.5 billion for future litigation costs associated with the alleged rigging of Libor and Euribor interest rate benchmarks, and another $9.4 billion for US mortgage mis-selling.
In November, Europe's six biggest banks were fined $4.3 billion after regulators caught traders manipulating foreign exchange markets.
READ MORE: Banks fined record $4.3 bn for corrupting integrity of currency trading
Traders coordinated their positions in the financial markets to set up small inner circles with nicknames like 'A-team' and 'The Three Musketeers' where they could cream off cash from their deals.
RBS, HSBC, UBS, Citigroup, JPMorgan Chase settled for a total of $3.4 billion with the US Commodity Futures Trading Commission, the UK Financial Conduct Authority and the Swiss Financial Market Supervisory Authority, with Barclays still under investigation.
Although this scam was picked up by regulators, some $5.3 trillion is traded every day on the global foreign exchange market, 40 percent of it going through London, which is known for its loose regulation.
You can share this story on social media: