Ten major US banks fined $43.5mln over IPO scandal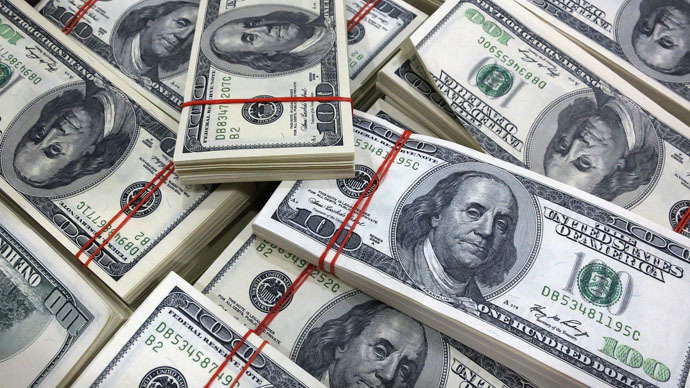 The US Financial Industry Regulatory Authority (FINRA) has fined 10 major banks, including Goldman Sachs and Morgan Stanley, $43.5 million for letting analysts fake research on Toys "R" Us in return for investment banking deals.
FINRA, the largest independent regulator of securities firms doing business in the US, fined Barclays Capital, Citigroup Global Markets, Goldman Sachs among others "for allowing their equity research analysts to solicit investment banking business and for offering favorable research coverage", says the report.
READ MORE: Banking breeds cheating for financial gain - Swiss researchers
"FINRA's research analyst conflict of interest rules make it clear that firms may not use research analysts or the promise of offering favorable research to win investment banking business," executive vice president for regulatory operations at FINRA Susan Axelrod said.
The fines reaffirm the importance of prohibiting anything that leads to monetizing the reputation and work product of the analysts, said Brad Bennett, FINRA's executive vice president and chief of enforcement.
FINRA also found that six of the 10 firms — Barclays, Citigroup, Credit Suisse, Goldman Sachs, JPMorgan and Needham — had inadequate supervisory procedures related to the participation of research analysts in investment banking pitches.
The fined firms neither admitted nor denied the charges.
Malpractice in world banking has become the focus for many regulatory authorities around the globe. They've varied from rigging some of the benchmark interest rates, like LIBOR and rates in the multi-billion foreign exchange markets, to metals price fixing.
Most recently Citigroup, J.P. Morgan Chase, and Barclays among others were fined a record $4.3 billion for alleged rigging of foreign exchange rates.
READ MORE: Banks fined record $4.3 bn for corrupting integrity of currency trading
You can share this story on social media: