Banking breeds cheating for financial gain - Swiss researchers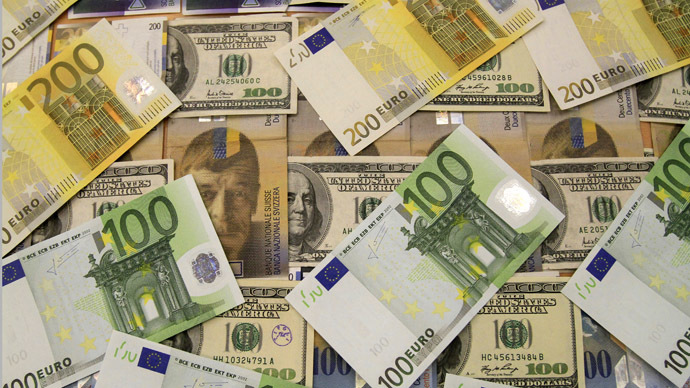 Society expects bank employees to be honest when entrusting them with money. However, new research involving bankers suggests they are more likely than other professionals to be dishonest if they are reminded about their professional role.
When bank employees were primed to think less about their profession and more about normal life, however, they were less inclined to dishonesty, the study by the University of Zurich reveals.
"Many scandals..have plagued the financial industry in the last decade," Ernst Fehr, a researcher at the University of Zurich who co-led the study, told Reuters. "These scandals raise the question whether the business culture in the banking industry is favoring, or at least tolerating, fraudulent or unethical behaviors."
READ MORE: Banks fined record $4.3 bn for corrupting integrity of currency trading
The subjects took part in a simple experiment of flipping a coin, and involved around two hundred bankers, including 128 from a single unnamed international bank. They were divided into two groups. The people from the first were asked specifically about their jobs in banking, while the other half were asked unrelated questions.
"The rules required subjects to take any coin, toss it 10 times, and report the outcomes online," the researchers reported in the journal Nature. "For each coin toss they could win an amount equal to approximately $20 depending on whether they reported 'heads' or 'tails'."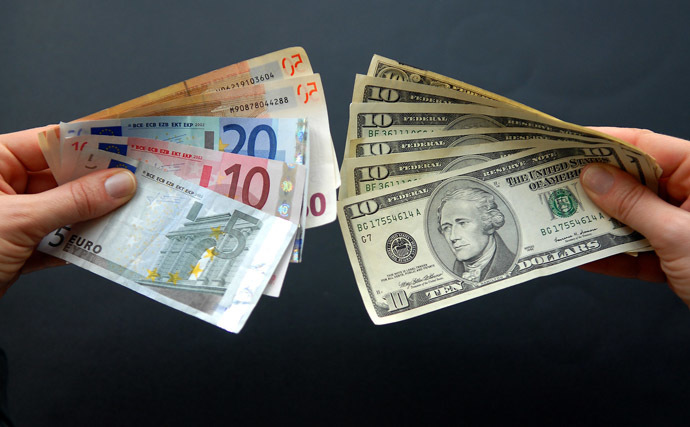 The point is that the players were told ahead of the game whether "heads" or "tails" would win as well as in which case they could keep their winnings.
Given maximum winnings of $200, there was "a considerable incentive to cheat," wrote the team of researchers.
The bankers were asked to fill out questionnaires before tossing each coin. Those who were asked about things unrelated to their job hardly ever cheated in the coin toss, reporting 51.6 percent wins.
But those asked about their banking careers made the cheat rate go up – they reported 58.2 percent as wins. If everyone was completely honest, the proportion of winning tosses in each group would be 50 percent.
To check whether the effect is only in banking, the researchers carried out the same experiments with employees in other sectors. It showed people unrelated to banking aren't likely to cheat when their professional identity is emphasized.
The researchers believe getting the participants to identify themselves primarily as bankers made them think primarily about money and less about the ethical obligation to not cheat.
For those who want to heal the industry's reputation, the researchers suggest introducing ethical rules, such as ethics training or making bankers take a professional oath similar to the Hippocratic Oath for doctors. They believe it would "prompt them to consider the impact of their behavior on society rather than focusing on their own short-term benefits."
Past financial wrongdoing
The issue of financial fraud has become one of the top concerns for regulators across the globe. Most recently, regulators from the US, UK and Switzerland slapped a record $4.3 billion fine on some of the world's biggest banks for manipulations in foreign exchange market – a global decentralized market of foreign currency with a daily turnover of more than $5 trillion.
READ MORE: Banks fined record $4.3 bn for corrupting integrity of currency trading
That comes along with a headline-making case of the rigging with Libor (London Interbank Offered Rate) interest rates.
In early October, a senior London banker became the first person to be prosecuted for fixing Libor and is now facing up to 10 years in jail.
READ MORE: London banker pleads guilty to fixing Libor, faces up to 10 yrs in jail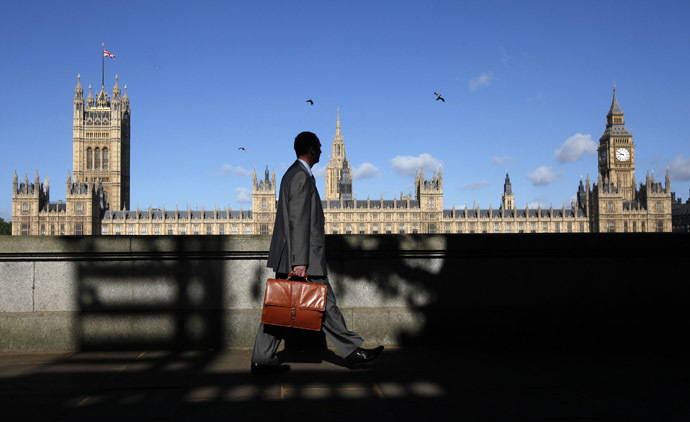 The country's Serious Fraud Office (SFO) revealed that between 2005 and 2008, traders working for several major banks were asked to submit Libor positions that would put the bank in a favourable position, as well as other illegal activity such as colluding with other banks to manipulate the overall rate.
The unveiling of the scandal resulted in Barclays bank being fined £290 million in June 2012, while other multinational banks including Lloyds, UBS and ICAP have paid more than $3 billion worth of fines to British and American authorities as a result of an ongoing investigation.
Manipulating with Libor rate has resulted in billions worth of losses for savers. Libor is used by banks to borrow from each other and determines the cost of up to $350 trillion worth of global financial products, including mortgages, bonds and consumer loans.
Bank of America has so far been hit the most with fines. The country's second largest lender has reached a record $16.65 billion settlement with US federal authorities for fraud with mortgage.
READ MORE: Bank of America agrees to record $17bn settlement over mortgage fraud
JPMorgan Chase & Co. received a second largest fine in the American history. The bank has agreed to the details of a $13 billion settlement for selling "bad loans" before the US financial crisis.
READ MORE: Busted: JPMorgan inks record $13bn settlement
In September JP Morgan Chase was fined for $1 billion by U.S. and British regulators in probes related to the 'London Whale' trading scandal. The case saw a team of traders bet heavily on complex derivatives that ultimately resulted in $6.2 billion in losses. The Justice Department is still pursuing a criminal investigation over an alleged cover-up.
READ MORE:Ex-JPMorgan traders charged in $6.2bn 'London Whale' case
You can share this story on social media: