Saudi Arabia expects oil price to stabilize at $60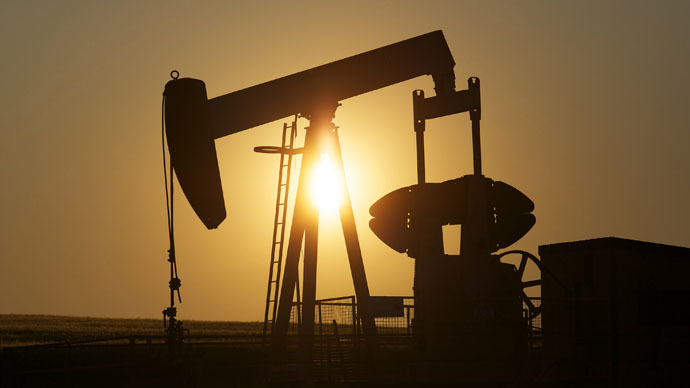 Saudi Arabia, OPEC's biggest oil producer, has reportedly said the oil price should stabilize at about $60 per barrel, a level that other cartel members would also sustain.
The Gulf states "don't have a price target, and if prices drop further below $60, it won't be for long," the Wall Street Journal quotes people familiar with the situation.
Thus, Saudi Arabia will not advocate an oil output reduction even if prices continue to decline, the source says.
The country's position is likely to keep prices subdued in the coming months and impede the chances of a strong recovery, analysts say.
READ MORE: Brent crude drops below $70 for first time in 4 yrs, ruble in new historic plunge

Many OPEC members have been put under budgetary pressure by the lower oil price,as exporting countries rely heavily on oil revenues. Iran needs a price at $140 per barrel to balance its budget. Saudi Arabia needs a price of $90.70 per barrel, as it can count on huge reserves. Qatar needs $77.60 per barrel, and the United Arab Emirates $73.30 per barrel.
In early November, OPEC officials said the price of $70 per barrel is a threshold at which other member countries could start panicking.
READ MORE: OPEC 'not panicking', will intervene should oil drop to $70
Oil prices are at a four-year low, with Brent crude plunging to $69.29 per barrel, and WTI down at $66.51 per barrel on Thursday.
Saudi Arabia was considering a Venezuelan proposal to cut production quotas before November's OPEC meeting in Vienna. It was ready to support the reduction only if Venezuela could manage to persuade non-OPEC producers to cut oil output as well.
Russia and Mexico had proposed reducing production by 500 thousand barrels per day so the total reduction including OPEC would have been 2 million barrels.
At a meeting two days before the OPEC summit, Russia, Saudi Arabia, Mexico and Venezuela agreed to monitor oil prices during the year, but not to coordinate production volumes.
UAE Energy Minister Mohammed Suhail al- Mazroui said Wednesday that US shale oil producers should also get involved in trying to adjust oil prices.
Iraq, OPEC's second largest oil producer, has signed an agreement on exports with the Kurdish autonomy, which means the supply of oil to the world market will increase by 300,000 barrels per day.
The current decline in prices is not critical, said the head of Rosneft Igor Sechin, commenting on OPEC's decision to leave the oil output level as is. He believes Russia does not need to reduce production even if the price of oil falls below $60 per barrel.