Air France pilots end 14-day strike, as low-cost impasse unbreakable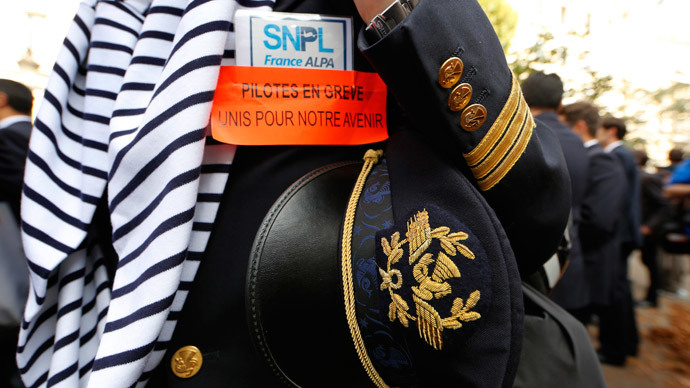 ​Air France pilots have called off a two week strike – the longest in company's history that grounded 60 percent of flights in recent days and cost the company the estimated $355 million.
Thedeadlockover the plans of company's parent, Air France-KLM, to develop its low – cost brand Transavia leads to nowhere, the company's pilot union, SNPL, acknowledged on Sunday.
"The strike no longer serves any purpose, we are getting nowhere with this management," SNPL spokesman Guillaume Schmid said, adding that the union intends to continue talks over Transavia in a different way. "We needed to get away from the media and political pressure."
The resumption of normal service is expected only by the middle of the week, the company said.
Air France said it still plans to develop the Transavia low-coster, a project that lay at the heart of the conflict.
The major fear of the Air France pilots is that more spending on Transavia project would erode their pay and conditions. But the company believes it is vital in terms of low-cost airlines taking root across Europe.
"We are now going to buckle down to develop Transavia in France as initially planned," Alexandre de Juniac, the Air France-KLM Chief Executive said at a news conference in Paris. "This reform is vital."
The project is aimed to create 1,000 jobs in France, including 250 pilot jobs.
Under the game plan, Air France seeks to double passenger turnover at Transavia and reach 20 million passengers 2017. It also wants to develop a significant part of its business beyond France