Thousands of flights canceled as Lufthansa pilots' strike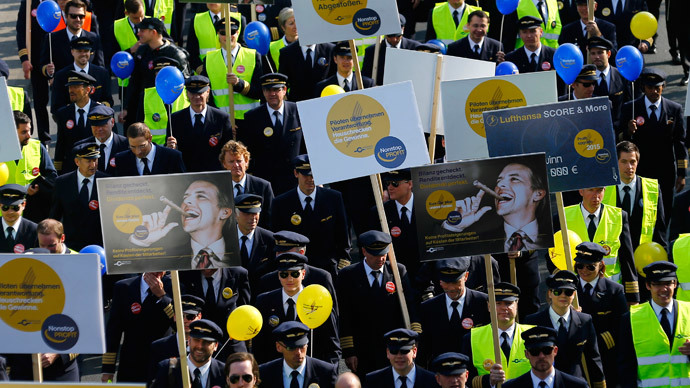 Hundreds of thousands of passenger's plans are set to be left up in the air after pilots working for German airline Lufthansa started a three-day strike on Wednesday after failing to agree on a retirement deal with the company.
Europe's second-largest airline has canceled 3,800 flights between April 2 and 4 after Vereiningung Cockpit, the union representing the majority of the company's 5,400 pilots decided to take industrial action over plans to scrap an early retirement deal.
"This is a massive attack on our social rights", Markus Wahl, board member of pilots' union Vereinigung Cockpit (VC) told Reuters at Frankfurt airport. "We have to send out a clear message".
Lufthansa are not looking to waste any time as they look to try and get operations back to normal as soon as possible and want to get back to the negotiation table as soon as possible.
"Our wish ... is that we start talking again as soon as possible, even during the strike, because I think that we can find a good solution," Lufthansa spokeswoman Barbara Schaedler told Reuters TV on Wednesday.
Due to the walkout, the airline will only be able to operate 500 flights over the three-day period and it will also affect the company's sister airline Germanwings, as well as cargo flights. Lufthansa admits that the planned action will cost them tens of millions of euro, with analysts quoting the figure between 30 and 50 million euro.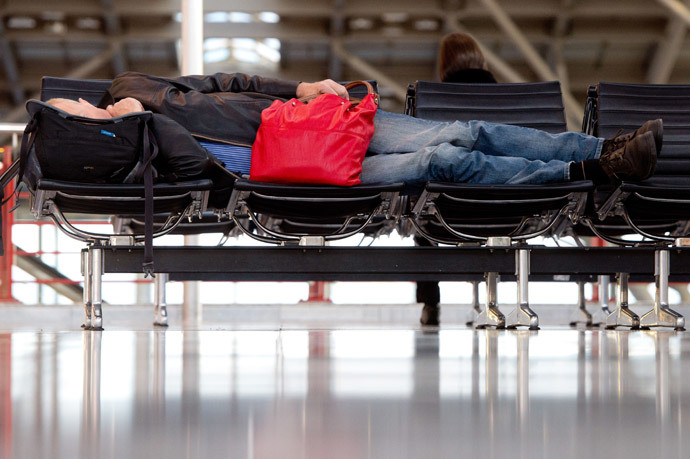 "A large amount of damage has been done just by the announcement of the strike, because passengers have already changed their bookings and cargo customers have switched to other airlines to transport their goods", Lufthansa said in a statement.
The pilots union has failed to rule out further strikes, though they have promised there will be no disruption to the Easter holiday period, which starts on April 14.
German Transport Minister Alexander Dobrindt has called on both parties to try and find a quick solution to the problem.
"Every day of strikes limits the mobility of hundreds of thousands of people," he was quoted as saying in the German tabloid Bild.
Air Canada has warned that its Lufthansa-operated flights scheduled between April 2-4 are subject to cancellation. Tickets booked on Lufthansa flights, including "codeshare" flights ranging from AC9000 to AC9719, may be affected by the disruption, the company said in a statement. Clients most likely to be affected are those traveling on connecting flights going through Frankfurt and Munich. The company added that it has begun rebooking flights to other airlines, and is allowing customers to delay travel plans up until September 30.
This is not the first time that pilots from Lufthansa have announced a walkout. In 2010, they called a four-day stoppage over cost cuts. Although the pilots returned to work after a day, 2,000 flights were canceled and the airline lost 48 million euro in profits.
Last month Germany's largest airline canceled 600 flights due to a strike by public-sector workers around the nation's airports.
You can share this story on social media: