Europe unveils €125mn in 'exceptional support' to food producers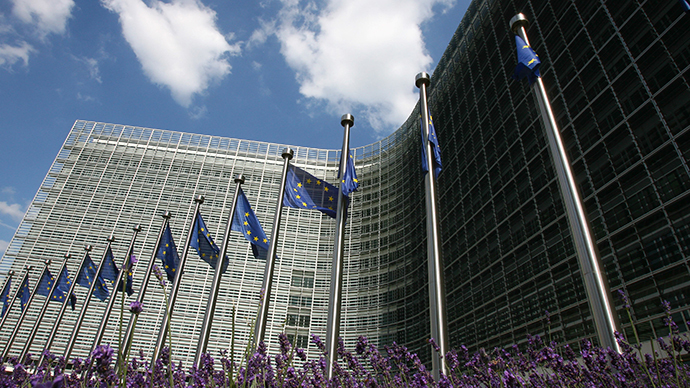 The European Commission said it will provide up to €125 million from Monday till the end of November to compensate food producers coping with Moscow's food ban.
"The exceptional measures announced today will include market withdrawals especially for free distribution, compensation for non-harvesting and green harvesting. The financial assistance will cover all producers whether they are organized in producers organizations or not," the European Commission said in the statement.
Among the products that will get the special support are in season varieties that have no immediate storage option or market available. They include tomatoes, carrots, white cabbage, peppers, cauliflowers, cucumbers, and gherkins, mushrooms, apples, pear, red fruits, table grapes and kiwis.
"All farmers of the concerned products - whether in producer organisations or not - will be eligible to take up these market support measures where they see fit. Acting early will provide an efficient support to the price paid to producers on the internal market, help the market adjust and be cost effective," said EU Agriculture and Rural Development Commissioner.
The EU member states are scheduled to meet for further discussions on Friday.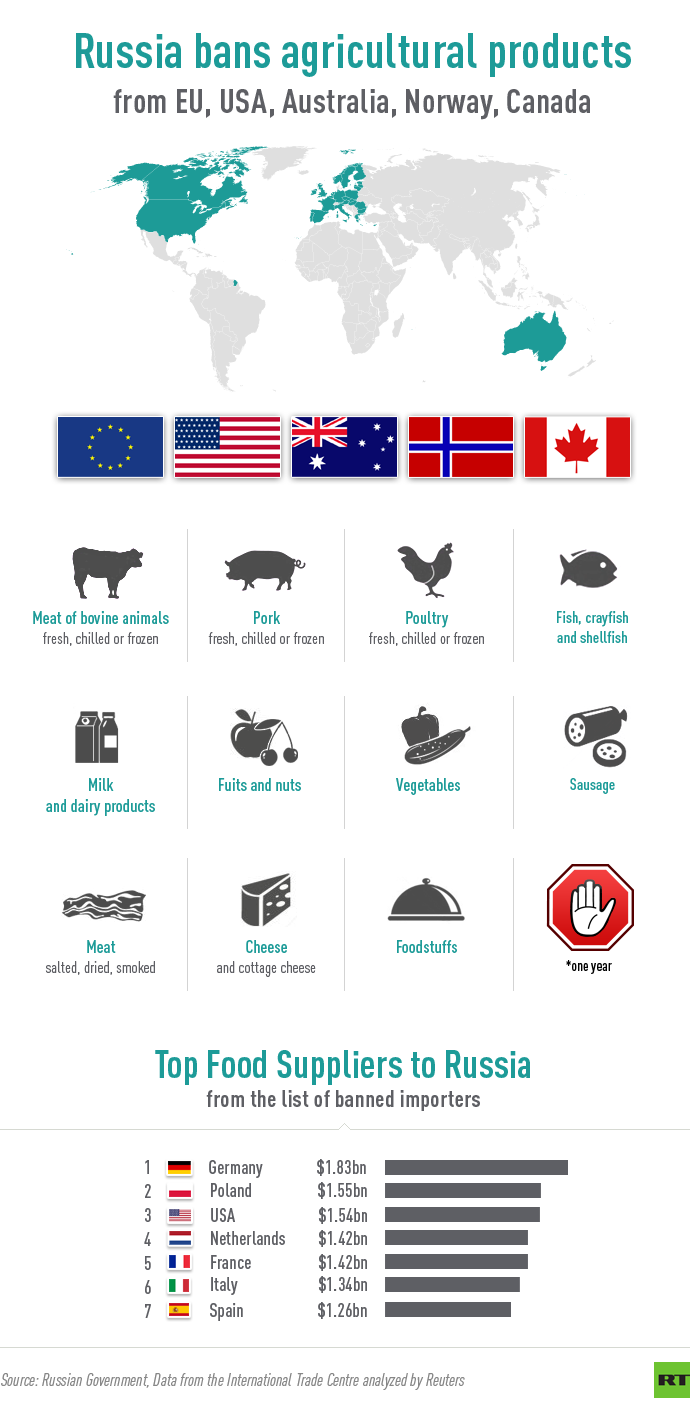 It is the beginning of support for EU farmers who could lose up to €12 billion ($16 billion) as a result of Russia's ban on Western food imports.
The ban will affect nearly 10 percent of EU exports.
Many countries in Eastern Europe rely heavily on Russia for trade, which prompted them to meet in Brussels to discuss compensation. Hungary, Russia's largest trading partners inside the EU, likened the sanctions to "shooting oneself in the foot".
Spain, for example, already estimates it will miss out on €337 million in food and agriculture sales due to blocked access to the Russian market. Italy has estimated its losses at nearly €1 billion.
Russia's import ban on foodstuffs jolted business in the EU after Greek goods were held up at the border and then sent back.
The sudden decision to block EU food will flood domestic markets with products intended for Russia. Germany, Denmark, and the Netherlands are the biggest food exporters of food to Russia.
You can share this story on social media: