Spain seeks EU compensation over Russian food ban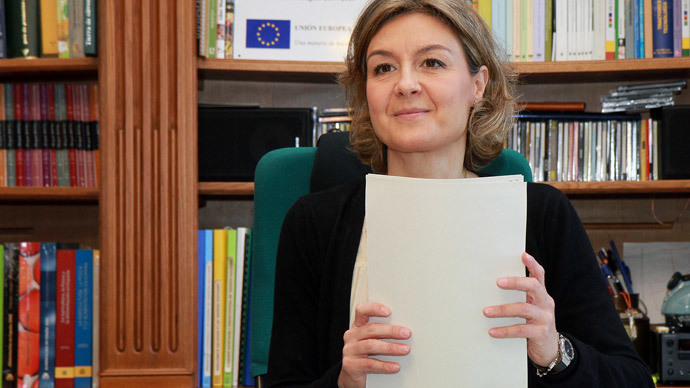 Spain will meet with EU officials Thursday to discuss offsetting the country's estimated €337 million in food and agriculture losses due to blocked access to the Russian market.
Spanish Agriculture Minister Isabel Garcia Tejerina said the restrictions have prompted her ministry to convene a meeting with the European Commission in Brussels on Thursday.
Last week Russia announced a ban on agricultural imports from the EU, US, Canada, Australia and Norway.
READ MORE: Moscow's food ban could cost EU $16bn, spark crisis in Europe
The Spanish Agriculture Ministry will analyze the impact of the Russian trade embargo and try to address possible solutions.
"The ministry will perform specific monitoring of each of the sectors to see how they evolve their markets and to ask, in the event of disruption, compensation for these measures from the European Union," Tejerina said, as quoted by Spain's Region Digital.
To prepare for the meeting in Brussels, local Spanish industry representatives will meet to discuss and share data.
"We will carry out a detailed follow-up on the progress of our industries in relation to the restriction on the Russian market," Tejerina said.
The Spanish government has estimated that agricultural losses will amount to €337 million, or about 1.8 percent of Spanish exports. Other groups, like Spain's opposition Socialist Party, have estimated the losses to be higher- €581 million.
Last year, 37,000 tons of tomatoes, 35,000 tons of peaches, and 33,000 tons of mandarin oranges were exported from Spain to Russia, according to Spain's Small Farmer's Association (UPA).
"The decision that was adopted involves many political issues that exist between Russia and the European Union, and not just the EU. As a result, it may be necessary to compensate us for these political decisions - the producers who work all year and want to at least be paid enough at least to cover production costs," Lorenzo Ramos, Secretary General of UPA, told RT.
A quarter of Spain's €111 million meat exports were bound for Russia until the ban, and it will be difficult for Spanish farmers and meat producers to quickly find alternative markets for their products, since all other EU countries are in the same boat
You can share this story on social media: