​European companies ask to ship blacklisted food through Switzerland to Russia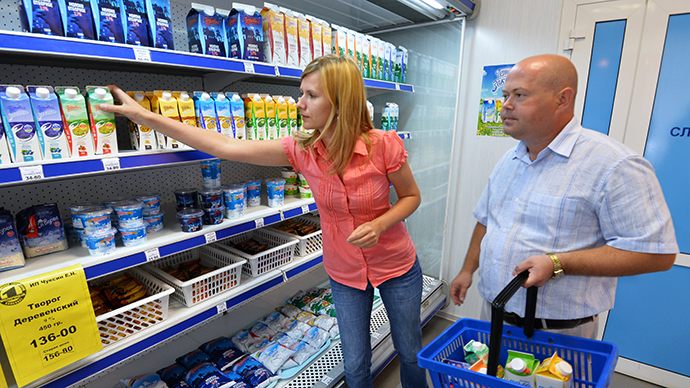 Some European food producers have reportedly asked Switzerland to provide an alternative supply corridor for goods embargoed by Russia.
The agriculture import ban imposed by Russia does not apply to Switzerland as it is not an EU member.
During the past week various European food and agriculture organizations have asked the Swiss authorities if there is an opportunity to export their products to Russia via Switzerland, Swiss Federal Office for Agriculture (FOAG) spokeswoman, Anne Rizzoli told Izvestia.
She did not specify the companies "for security reasons."
The European Milk Board (EMB), a body that brings together different national associations of dairy product manufacturers, confirmed it was looking at transit countries.
Milk producers are considering Switzerland and South America as transit hubs for products bound for Russia, Izvestia cites the EMB Vice President Sieta van Keimpema.
"European products, earmarked for Russia, will most likely be delivered there through these countries," the EMB Vice President said.
In turn, business associations in Switzerland said they've already received requests for dairy supplies from Russian clients.
READ MORE: Russia bans agricultural products from EU, USA, Australia, Norway, Canada
"The key thing here is the certificate of origin - its substitution is illegal," said the Deputy Director of the Russia in the WTO organization Maxim Vorobyov.
"And that comes as we all clearly understand what kind of goods can be produced in Switzerland," he added.
According to Vorobyov the most reliable, legally verified loophole for European producers may be processing in Switzerland. That will replace the country of manufacture in the passport.
However he does not rule out re-exporting being stopped by local producers in Switzerland.
You can share this story on social media: