Stocks in Russian food companies soar amid Western food ban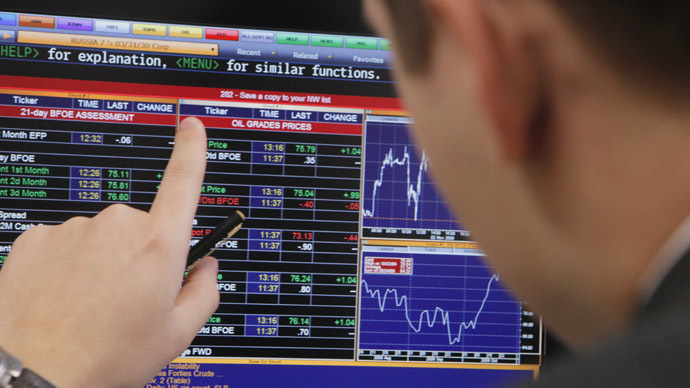 Shares in some of Russian food producers have added almost 40 percent by midday on Friday. The surge comes a day after Moscow imposed a one-year ban on imports of food products from the West.
Shares in one of Russia's biggest agricultural holdings Razgulay shot up 39.87 percent by Friday afternoon, according to Moscow Stock Exchange data.
Stocks in the Russian Sea fish and Seafood producer surged 34.85 percent, GlavTorgProduct stocks also rose 35 percent.
Meat manufacturer Cherkizovo saw an 8.25 percent rise, the Ostankino meat processing plant had an 18.5 percent boost.
This increase has far outpaced the overall dynamics of Russia's key indices, the RTS and MICEX, which were up 0.92 percent and 0.38 percent respectively.
On Thursday Russian Prime Minister Dmitry Medvedev signed a decree banning all imports of beef, pork, poultry meat, fish, cheese, milk, vegetables and fruit from Australia, Canada, the EU, the US and Norway.
READ MORE: Russia bans agricultural products from EU, USA, Australia, Norway, Canada
Russian farmers were mostly inspired by the decision, calling it a unique and historic opportunity to develop domestic production.
The value of Russian agricultural product production could grow by about $10.8 billion in the next 18 months, Agriculture Minister Nikolay Fyodorov, told ITAR–TASS on Thursday.
By contrast, Western farmers have already started ringing alarm bells saying the ban would cost an estimated $16 billion, and warning of a possible crisis situation.
You can share this story on social media: