Visa, MasterCard: Business with Russia untouched by US sanctions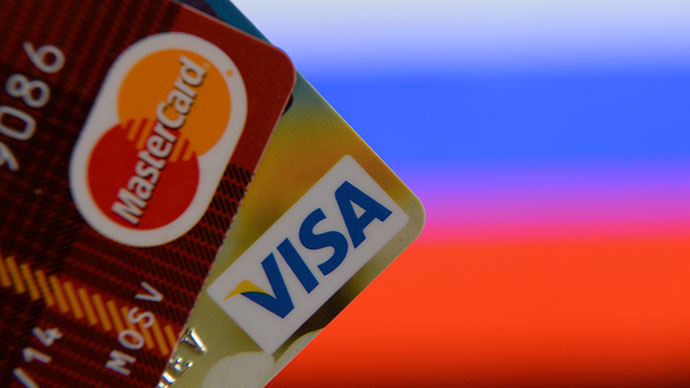 The latest round of unilateral US sanctions against Russia will not affect the operations of international payment systems Visa and MasterCard in the country, the world's top two credit and debit card companies said.
Read more: Current Rosneft and Exxon projects unaffected by sanctions – Rosneft CEO
"The new US sanctions package does not affect Visa operations in Russia. We are continuing to service transactions in a normal way," a spokesman for Visa said on Thursday.
MasterCard told Itar-Tass that the sanctions were "applied to certain banks' access to the US capital market and do not affect our business."
Previous rounds of sanctions forbid the companies from dealing with Bank Rossiya and later SMP, Sobinbank and InvestCapitalbank. In those instances, the banks saw their card services stop with virtually no warning.
In contrast, the fresh sanctions targeting Gazprombank and Vnesheconombank (VEB), which helped finance the Sochi Winter Olympics, will be preventing the banks from raising medium and long-term financing from US institutions. None of the banks' assets, however, will be frozen.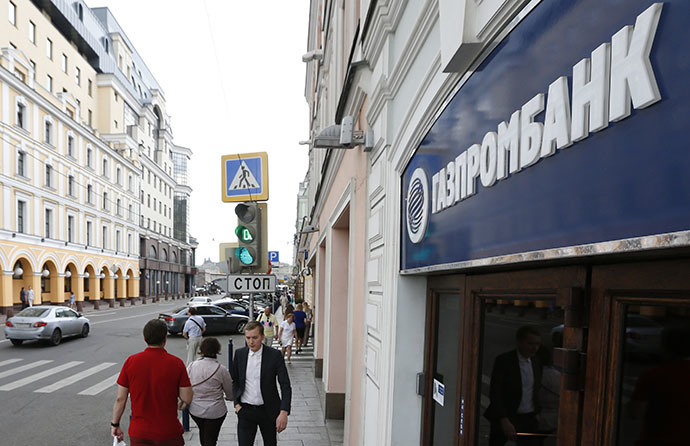 Gazprombank, Russia's third largest bank by assets, is closely associated with natural-gas giant Gazprom.
On Thursday, the bank said the latest round would not "have any material impact on Gazprombank's operations and financial standing."
Gazprombank added that it was working normally and serving all of its clients' needs, including operations via international payment systems.
"Settlements of ruble and foreign currency accounts of the clients are being processed without delay, including those processed via payment cards of international payment systems," they said.
VEB CEO Vladimir Dmitriev told reporters that US sanctions were "unfortunate."
Dmitriev continued that the actions against VEB and its subsidiaries are a direct attempt to "damage our economy."
"We will revise our credit policy," he said, adding that they would substitute external finance with internal borrowing. The volume of the borrowing would depend on the need of the borrowers, he added.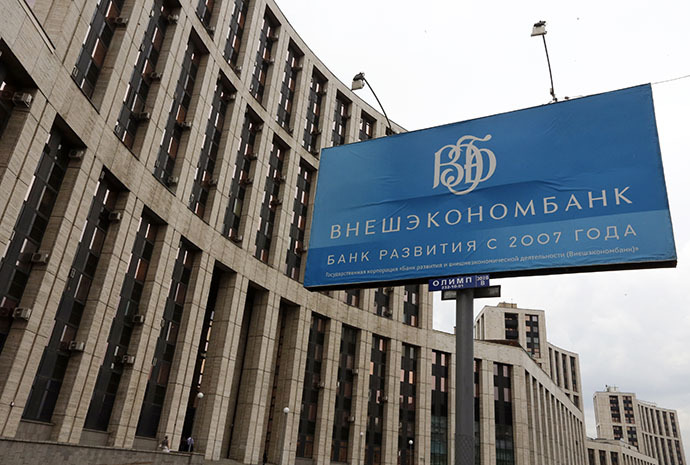 Earlier this year, parliament passed a law requiring the two companies to keep hundreds of millions of dollars at the central bank as collateral to indemnify them from a potential payment system freeze out.
In March, Gazprombank moved nearly $7 billion to Russia's Central Bank for safe keeping. The following month, Gazprombank transferred client funds from Belgium and Luxembourg to the Russian Central Depository in anticipation of any potential sanctions.
The White House slapped the latest round of sanctions against Russia over its alleged role in the ongoing conflict in Ukraine. Apart from finance and energy, the new sanctions also target firms involved in arms production, as well as several Russian officials.
On Thursday, the Russian Foreign Ministry issued an angry rebuttal, saying America was lashing out because the events in Ukraine had not progressed the way "Washington scripted them."
Moscow said that it "reserves the right to retaliate" and will not tolerate "blackmail."