9 EU countries ready to block economic sanctions against Russia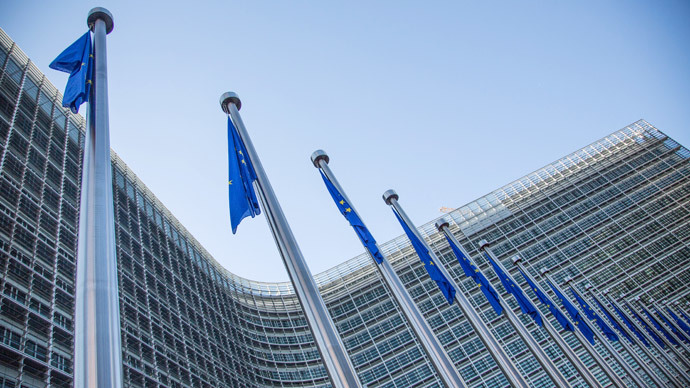 France, Germany, and Italy are among EU members who don't want to follow the US lead and impose trade sanctions on Russia. US sanctions are seen as a push to promote its own multibillion free-trade pact with Europe.
"France, Germany, Luxembourg, Austria, Bulgaria, Greece, Cyprus, Slovenia, and EU President Italy see no reason in the current environment for the introduction of sectorial trade and economic sanctions against Russia and at the summit, will block the measure," a diplomatic source told ITAR-TASS.
In order for a new wave of sanctions to pass, all 28 EU members must unanimously vote in favor. EU ministers plan to discuss new sanctions against Russia at their summit in Brussels on Wednesday, July 16. Even if only one country vetoed, sanctions would not be imposed. With heavyweights like France and Germany opposed to more sanctions the measure will likely again be stalled, the source said.
According to the source, the US sees slapping Russia with sanctions as a way to promote its own trade agenda with Europe, a side rarely explored in mainstream media. The Transatlantic Trade and Investment Partnership (TTIP) between the US and Europe would create the world's largest free trade zone, but some worry it could balloon into an "economic NATO" or could end up putting corporation interest above national.
"Last year the EU and the US started difficult negotiations on a free trade agreement, which would force the EU into serious concessions, in particular, agricultural quality standards and regulation on genetically modified products. In this circumstance, restrictions against Russia will force EU countries to expand trade with the US," the source said, citing shale gas as an example.
On June 20, Czech President Milos Zeman came out against sanctioning Russia, saying there is "no reason" to further "isolate" the country.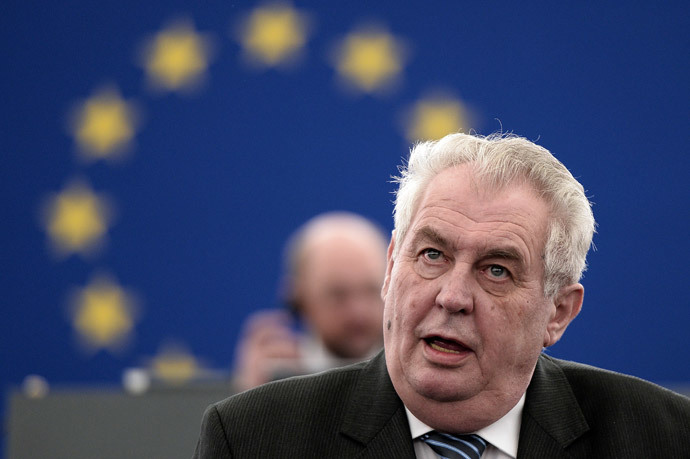 America was successful in getting Europe to toe its sanctions agenda at the height of the Ukraine crisis, but now Russia has removed its troops from the Ukraine border and promised peace in the region, Europe isn't interested in further sanctions.
The EU initially followed the US cue when it imposed sanctions on Russia after the reunification of Crimea in March, but these measures were limited to politicians and businessmen. The EU unleashed a second round which expanded the list to over 72 individuals, who cannot enter the EU or access any assets there.
Boomerang effect
Russian officials maintain that sanctions are counterproductive, and will end up hurting the West more than they will Russia.
Another reason EU countries are wary of slapping Russia with economic sanctions is the possible spillover effect. Unlike the US, European countries rely heavily on Russia as a trading partner, especially for natural gas. The World Bank estimates that if sanctions escalate European gas prices could jump 50 percent.
Europe clearly has much more to lose by punishing its neighbor, with annual trade in goods and services worth $330 billion. American trade with Russia, by contrast is just a tenth of that at $38.1 billion.
Deals with UK-based BP, US-based Weatherford International, and ExxonMobil, continue to show that most countries continue to do business with Russia, politics aside.
Italy was the first country to speak out against Russian sanctions. Rosneft, the world's largest listed oil company, recently acquired a 26.2 percent stake in Italian tire company Pirelli. Igor Sechin, boss of Rosneft and on the US sanctions list, joined the board of the Milan-based company. Three other Rosneft representatives, as well as the CEO of Russia's second largest bank, VTB, sit on the board.
You can share this story on social media: