Total free fall: Ukraine economy to plunge 7% in 2014, no growth in 2015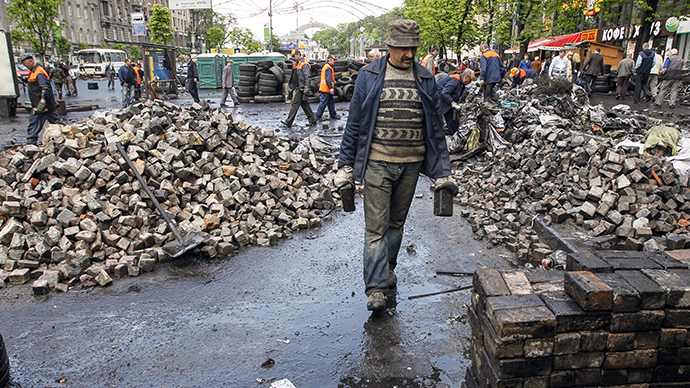 ​Ukraine's economy, heading for darker depths than previously estimated, will contract seven percent this year and may not expand at all in 2015, the European Bank for Reconstruction and Development (EBRD) said in a new report.
"Ukraine's economy is going through a painful macroeconomic adjustment with high short-term costs for growth," the report says.
The EBRD slashed Ukraine's growth forecast by 8.5 percent, as their last report estimated a 1.5 percent expansion in 2014.
"Since our forecast in January 2014, events in Ukraine/Russia have significantly increased geopolitical and economic uncertainty, with direct negative effects on the economies of Ukraine and Russia and potentially wider implications for the region as a whole," the report continues.
In the first three months of 2014, Ukraine's economy lost 1.1 percent, according to the country's Bureau of Statistics. In 2013, GDP growth was zero.
Economic pain existed in Ukraine long before Maidan protests, the ousting of President Viktor Yanukovich, the loss of Crimean territory to Russia, and unrest in southeastern provinces.
As the crisis escalated, the hryvnia dropped, and has lost 28 percent since the beginning of January. The National Bank of Ukraine tried to interfere and prop up the currency, which has all but dissolved the country's foreign currency reserves, which currently stand at US$12 billion. In 2013, more than $4 billion in international reserves were wiped out.
Inflation in Ukraine is expected to continue to rise, and the IMF has predicted it will reach 12 percent in 2014.
The country owes at least $3.5 billion to Russia's Gazprom, but says this obligation will not be a priority. State-owned Naftogaz is on the brink of bankruptcy, because it has been selling gas domestically for only a fraction of the import price.
Ukraine has received a $3.2 billion loan from the International Monetary Fund, the first tranche of a total of $17 billion. On Tuesday, it secured an additional €1.6 billion in macrofinance loans from the European Commission.
Spillover, Russia at risk
Further escalation in the geopolitical conflict will have negative spillover effects for neighboring states, and weigh down economic growth – especially in Russia, possibly dragging it into recession.
"Under a more negative scenario, the Russian economy would enter recession and output contraction in Ukraine would deepen," the EBRD said.
Recession is a reality that Russia's ministers have already addressed. On Tuesday, Russia's Economic Minister Aleksey Ulyukaev said the country is headed towards a technical recession, with first quarter growth predicted to be just 0.7 percent, and second quarter GDP expected to fall flat. A technical recession is when an economy doesn't expand for two consecutive quarters.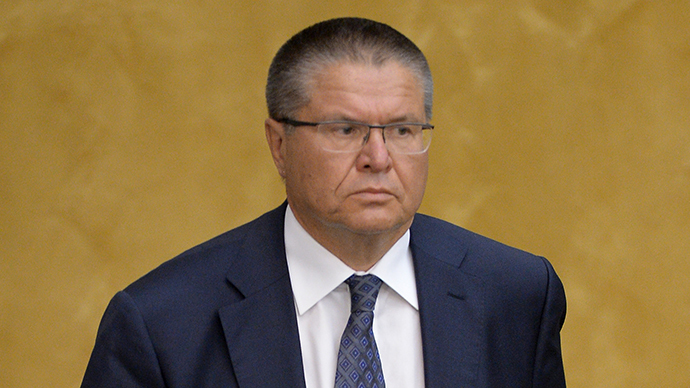 Like Ukraine, Russia's economy was already slowing well before events in Ukraine began to unfold. The EBRD expects gross domestic product to reach 0.6 percent this year. Previously, the bank projected a 2.5 percent growth.
"The negative spillovers are expected to be largely contained to the neighborhood of Russia and Ukraine under our central scenario, though several central and south-eastern European economies will also see some impact," the report says.
"What we are worried about, really, is the potential escalation of the sanctions, particularly on the financial system," EBRD chief economist Erik Berglof told a news conference, referencing US-led sanctions against Russia, which is highly integrated into the world economy.
If the crisis de-escalates, the European region could possibly attain 1.9 percent growth, according to the report.