Ukraine's gas debt to Russia reaches $3.5 bn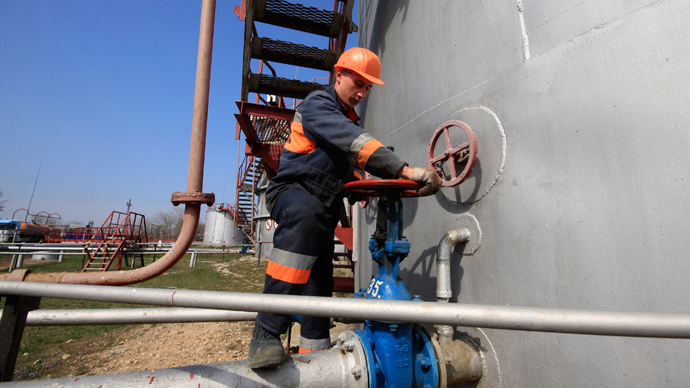 Ukraine's gas debt to Russia has hit $3.5 billion, according to preliminary data released on Wednesday, a Gazprom official told reporters.
The new data includes Ukraine's Naftogaz order as of April 30 and those volumes that were already supplied this month, Sergey Kupriyanov stated.
Ukraine's energy minister, Yury Prodan, responded, stating that Ukraine does now agree with Russia's gas debt estimate of US$3.5 billion, UNN news agency reported. Prodan added that Ukraine continues to insist on the price of $268.5 per 1,000 cubic meters for Russian gas.
Last week, Russian energy minister Aleksandr Novak said that Ukraine's growing gas debt may lead to the failure of the country's transit obligations and the reduction of gas supplies to southeastern Europe.
The debt may force a situation where not enough gas will be pumped into Ukrainian underground storage facilities, which may create the risk of non-performance by Ukraine of its transit obligations and of an undersupply of gas to southeastern Europe, the minister stated.
In December, Russia provided Ukraine with a $3 billion loan, which was part of a larger $15 billion aid package agreed the same month. Moscow also offered a 33 percent gas price discount that would have saved more than $7.5 billion.
In April, Russia's President Vladimir Putin said that Russia cannot continue to prop up Ukraine's faltering economy.
"The Russian Federation doesn't recognize the legitimacy of the authorities in Kiev, but it keeps providing economic support and subsidizing the economy of Ukraine with hundreds of millions and billions of dollars. This situation can't last indefinitely," Putin said.
Ukraine has not paid for Russian gas since the beginning of 2013, and with all discounts withdrawn it is now charged $485 per 1,000 cubic meters of gas.
You can share this story on social media: