Ukraine's failure to pay gas debt may cut gas supply to Europe - Russia's energy minister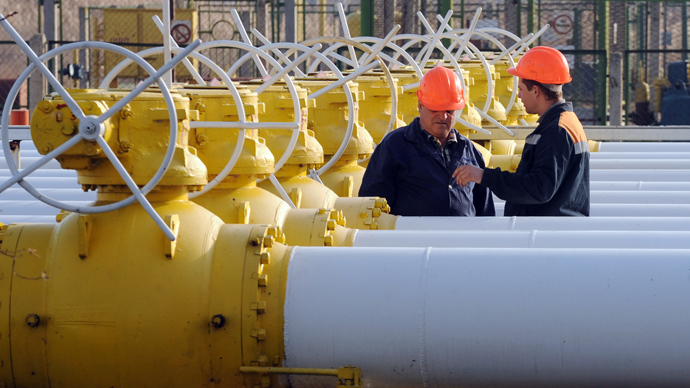 Ukraine's growing gas debt may lead to the failure of the country's transit obligations and the reduction of gas supplies to south-eastern Europe, said the Russian Energy Ministry.
Officials from Russia, including Energy Minister Alexander Novak and Gazprom CEO Alexei Miller, and officials from Bosnia-Herzegovina, Macedonia and Moldova held talks in Moscow on Saturday.

The meeting, also attended by officials from the Russian Ministry of Economic Development and the Finance Ministry, was held in the form of consultations on the security of gas transit through Ukraine.

All sides expressed deep concern about Ukraine's growing debt, Novak told journalists.

"Currently Ukraine's debt is US$2.238 billion, this [figure] does not include gas deliveries made in April," Novak noted. "The debt will rise 1.3 billion for the April deliveries."

Ukraine's debt may lead to a situation where not enough gas will be pumped into Ukrainian underground storage facilities, which may create the risk of non-performance by Ukraine of its transit obligations and of undersupply of gas to Southeastern Europe, the ministry said.

In turn the parties discussed the importance of gas transportation projects designed to reduce transit risks for European consumers, primarily the South Stream project.

"Today, only the South Stream project can give Europe real additional guarantees of energy security," said Miller on Friday.

Russia also discussed with the participants the efforts to organize negotiations with the European Commission and Ukraine on how to deal with Kiev's failure to pay for gas.

Novak said that the talks on the IMF stabilization loan will soon be held. The use of a portion of the IMF loan to repay the debt for previous gas supplies will be discussed there he added.
Russia said it hopes the EU "will take measures towards the speediest disbursement of financial aid to Ukraine by European financial institutions, which will be used, among other things, for ensuring Naftogaz of Ukraine's timely payments for natural gas supplies from Gazprom", the ministry said.

The ministry believes this will help to prevent unauthorized siphoning of gas from transit in Ukraine and strengthen Europe's energy security.
Gazprom's $45 billion South Stream project is due to partially open in 2015 and reach full capacity in 2018. It will deliver 64 billion cubic meters of gas to Europe, running through EU countries Bulgaria, Croatia, Greece, Hungary, and soon to be EU member Serbia. The line connects Russia to Europe via the Black Sea and will supply Europe with 15 percent of its gas needs.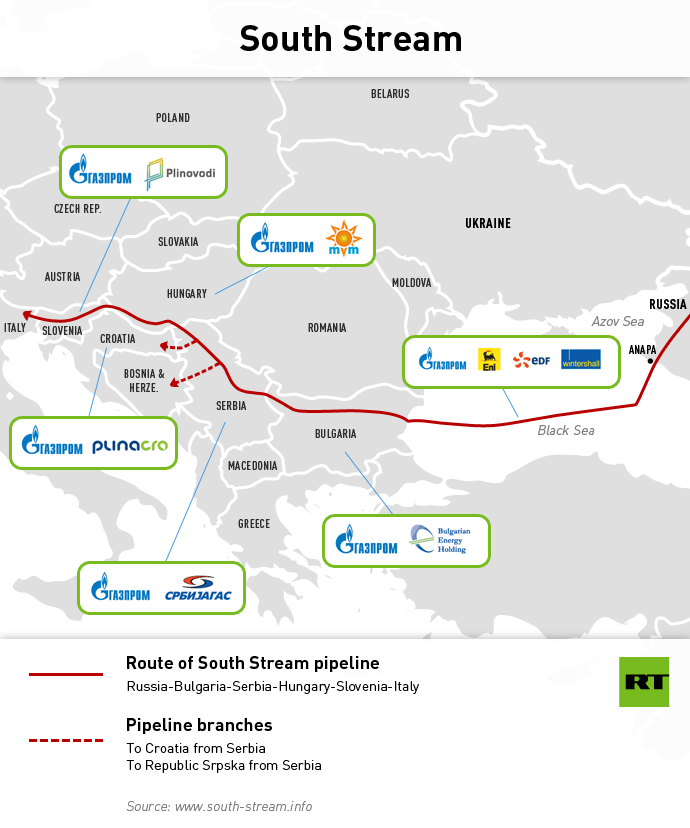 You can share this story on social media: