Sanctioned Rotenberg brothers stop Gazprom pipeline sales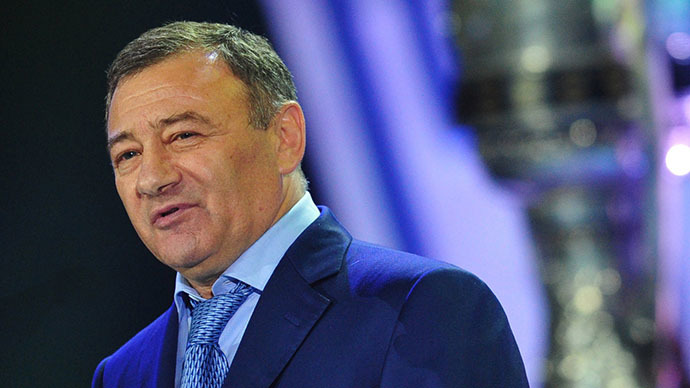 Russian businessmen Arkady and Boris Rotenberg, who were hit with US sanctions after Crimea joined Russia, will stop selling pipelines to Gazprom, the country's largest gas producer.
"We have decided to close the project because shareholders have decided to focus efforts on the development of infrastructure construction," Itar-Tass reported a representative as saying.
The decision to close the North European Pipe Project, announced Tuesday, was reportedly taken over a year ago, Reuters reported.
By the end of 2014, the project will either be closed or transformed into other projects. A Reuters source said the axing of pipe sales to Gazprom may be politically motivated, in order to avoid affiliation rumors.
The decision follows a series of probes by Russia's Federal Antimonopoly Service (FAS), which has advised Gazprom to purchase directly from manufacturers, and not through traders such as North European Pipe Project.
In April 2013, the FAS filed a case against Gazprom and the Northern European Pipe Project for restricting market competition for large pipes. In July 2013, the case was dropped, but Gazprom began to buy pipes directly from manufacturers.
Forbes estimates that between 2008 and 20012, Rotenberg companies received over $28 billion (900 billion rubles) in government contracts.
The Rotenbergs own a controlling share of Stroygazmontazh Corporation (SGM Group), Russia's largest gas pipeline construction and electrical power lines supplier.
SGM is Gazprom's largest contractor, and is currently in charge of three sections of construction on the South Stream pipeline. The brothers were also in charge of construction of the Druzhba pipeline project for the Sochi Olympics.
The Rotenbergs began to acquire subsidiaries of Gazprom in 2008. The brothers are known to have good relations with Russian President Vladimir Putin.
The US has placed sanctions on one bank, Bank Rossiya, and 27 individuals, including Arkady and Boris Rotenberg, following Crimea's decision to join Russia, which the West has condemned as an 'illegal annexation'. Also sanctioned were businessman Gennady Timchenko, Yurky Kovalchuk, the head of Bank Rossiya, and Russian Railways chief Vladimir Putin.
In March, US credit card companies Visa and Mastercard blocked payment transactions at three Russian banks, including SMP Bank, where the brothers are major shareholders. Services were resumed shortly afterward, when the action was deemed to be unlawful as it is the shareholders, not the bank, who have been targeted by the US sanctions.
You can share this story on social media: