'Penisberg': Phallic tower of ice pictured off Newfoundland (PHOTO)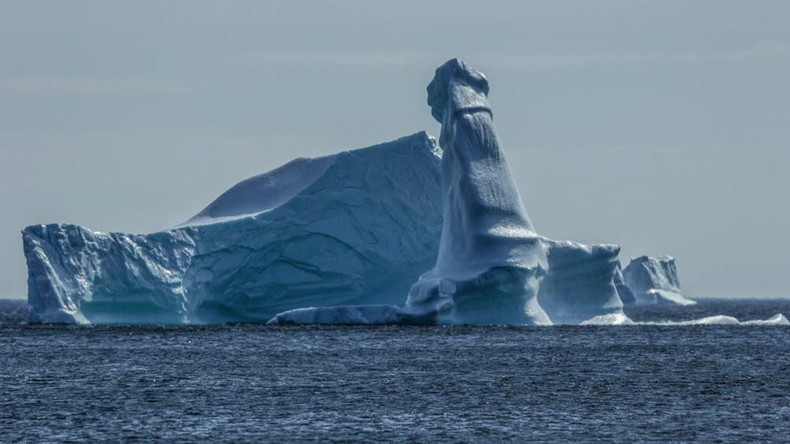 The man who photographed a 'penis-shaped' iceberg spotted off the eastern coast of Canada says he is in "awe" of how quickly the image has gone viral.
Jamie Ellison, a horticultural instructor based in Nova Scotia, discovered the curiously phallic shaped tower of ice during a visit to Griquet, Newfoundland.
READ MORE: Enormous iceberg crawls right up to Canadian coast (PHOTOS, VIDEO)
He told RT.com that the image was taken on July 7, while he was touring the area with local tour guide Todd Boland.
The iceberg has since caught the attention of many people and publications online.
#It may be 'a guy thing', but this phallic photo snap of an huge penis-shaped iceberg would get anyone's attention.

— Charles Beale (@OntarioCanuck) July 18, 2017
"I'm in awe at the speed of how information travels and that humans seem curious about our anatomical representations in nature," Ellison told RT.com.
READ MORE: 1 trillion ton iceberg breaks free from Antarctica (PHOTOS, VIDEOS)
Asked about names being given to his bizarre discovery, Ellison said he had heard a number of suggestions.
"Yes the berg has got a few different names, including the #hammerofthegods," he said.