Enormous iceberg crawls right up to Canadian coast (PHOTOS, VIDEO)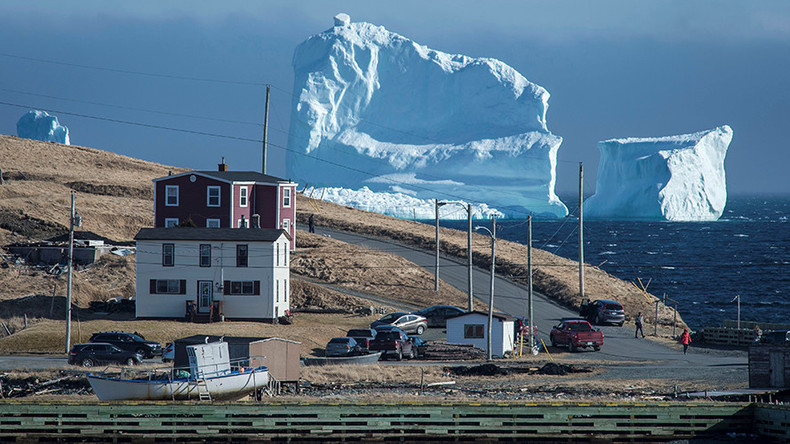 A huge iceberg has closed in on the shores of Newfoundland, providing an unexpected tourist attraction to the sparsely populated region on Canada's east coast.
READ MORE: 'Uncharted territory': Drastic climate change in 2016 will continue this year – report
Sensational photos of the giant iceberg towering over Ferryland has put the town with a population of a little more than 400 people on the map.
Ferryland Mayor Adrian Kavanagh said Monday that the enormous floating ice mass appeared grounded and looked like it would stick around for a while. "It's the biggest one I ever seen around here," he said.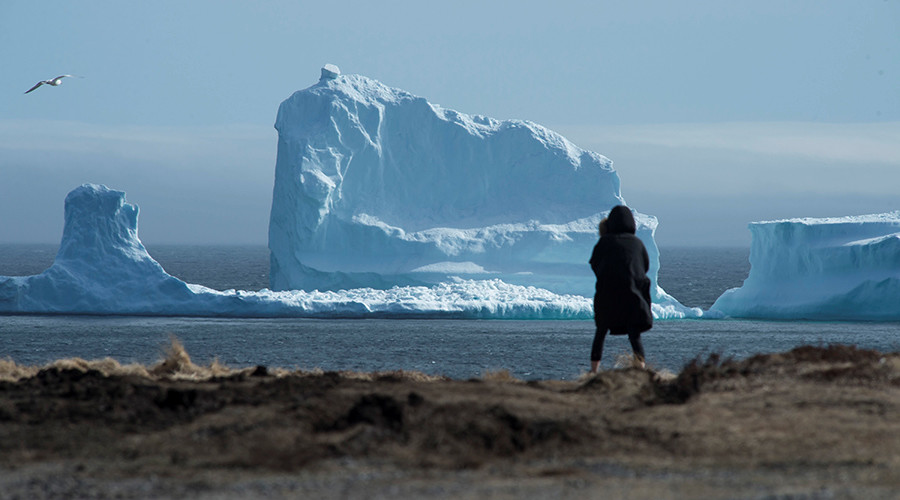 The 10,000-year-old iceberg has positioned itself in the aptly named Iceberg Alley – home to hundreds of glacial giants from spring until late September every year.
Some 616 icebergs have floated into the North Atlantic shipping lanes so far this year – compared to 687 by the season's end last year, according to CTV News. The surge in activity is likely caused by both uncommonly strong winds drawing the icebergs south and global warming.
READ MORE: 'Severe' bleaching of Great Barrier Reef causes catastrophic damage
Kavanagh isn't ruling out the arrival of more seafaring glacial visitors, saying that stronger winds could bring up to six more distant icebergs toward the town.