SpaceX launches Bulgarian satellite on recycled rocket (VIDEO)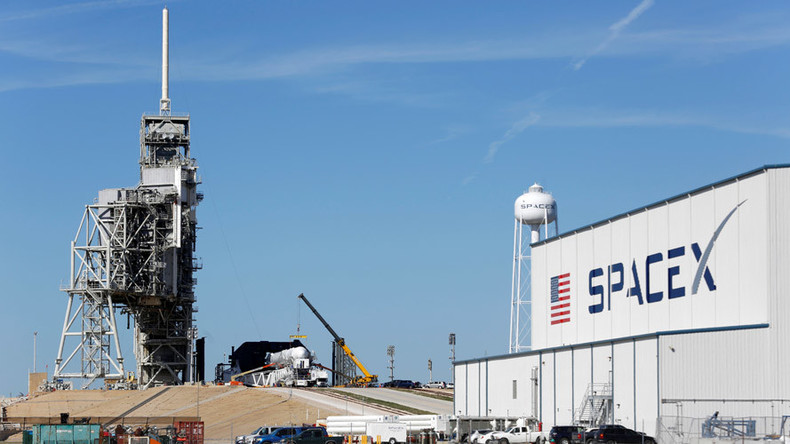 SpaceX has launched a Bulgarian satellite into orbit onboard its only second-ever recycled delivery rocket.
The US firm owned by Elon Musk is on a quest to revolutionize space travel and in March successfully completed a mission re-using a Falcon 9 rocket.
READ MORE: 'World's first recycled flight': SpaceX release 'lost' footage of Falcon 9 landing (VIDEO)
The reusable nature of SpaceX's delivery rockets is a concerted effort to drive down costs associated with space travel and transport.
The mission to send BulgariaSat-1 – a Bulgarian commercial satellite – into space lifted off from Nasa's Kennedy Space Center in Florida on Friday.
Successful deployment of BulgariaSat-1 to a Geostationary Transfer Orbit confirmed.

— SpaceX (@SpaceX) June 23, 2017
Rocket is extra toasty and hit the deck hard (used almost all of the emergency crush core), but otherwise good

— Elon Musk (@elonmusk) June 23, 2017
Following the separation of the satellite from the Falcon 9 rocket, the recycled craft landed safely back down on the "Of Course I Still Love You" droneship stationed in the Atlantic Ocean.
In its short history, SpaceX has gone through some teething problems, with a number of rockets exploding mid-take off or failing to stick the landing. However, recent missions have largely gone off without a hitch, but for a few weather disruptions.
READ MORE: 5 spectacular SpaceX rocket fails, from launches to landings (VIDEO)
Musk has compared the future of spacefaring to that of air travel.
"If one can figure out how to effectively reuse rockets just like airplanes, the cost of access to space will be reduced by as much as a factor of a hundred," Musk said.
"That really is the fundamental breakthrough needed to revolutionize access to space."
You can share this story on social media: