'World's first recycled flight': SpaceX release 'lost' footage of Falcon 9 landing (VIDEO)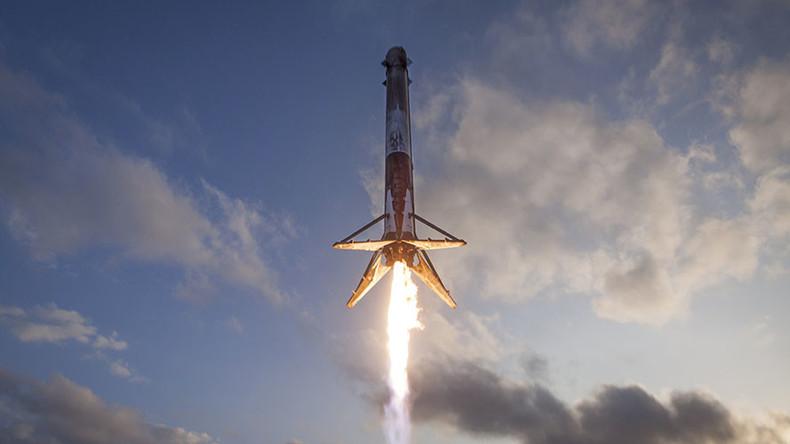 Never-before-seen footage of last week's SpaceX recycled rocket landing has been released, days after the company's milestone mission was tarnished by a live feed malfunction at the last minute.
Last week, the US space company completed an SES-10 satellite delivery mission using a Falcon 9 rocket recycled from a previous jaunt into orbit back in April 2016.
However, the recovered rocket's spectacular touchdown – hyped as a major milestone for the space industry – was unexpectedly missed by a camera glitch on the SpaceX landing pad in the Atlantic Ocean.
With the Falcon 9 seconds away from making history on the 'Of Course I Still Love You' ocean droneship, SpaceX online presenters were forced to inform viewers about the disappointing hiccup.
READ MORE: 'Rapid unscheduled disassembly': SpaceX releases video of Falcon 9 crash-landing
"Looks like we may not have continuous video feed from the droneship right now… so just stay put and we're going to let you know [about the landing]," said SpaceX engineer, Tom Praderio.
READ MORE: SpaceX Falcon-9 successfully launches & lands, could mark 'low-cost' era of space travel
When the feed kicked back in, the Falcon 9 rocket was standing upright and intact on the launch pad. It led to some tongue in cheek comment online that the landing had been a conjurer's trick.
SpaceX has now set the record straight, however, with an Instagram video showing the full, firey landing.