5 spectacular SpaceX rocket fails, from launches to landings (VIDEO)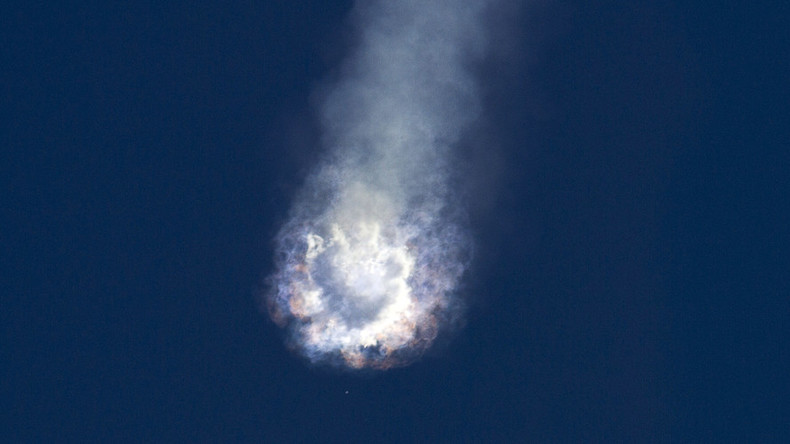 Elon Musk's SpaceX company will again attempt to land its Falcon 9 cargo rocket on a floating droneship in the Atlantic Ocean Friday - a feat which has until now largely been an explosive failure.
The aerospace company, with designs on making it to Mars, is carrying out its eighth commercial resupply mission to the International Space Station (ISS).
Rocket landed hard on the droneship. Didn't expect this one to work (v hot reentry), but next flight has a good chance.

— Elon Musk (@elonmusk) March 5, 2016
SpaceX say that if everything goes to plan, its Falcon 9 rocket will launch a Dragon spacecraft loaded with 7,000lb (3,175kg) of "critical supplies and payloads" for the crew of the ISS.
It's the first such mission since June 28, 2015 when the unmanned rocket disintegrated two minutes after take-off, destroying its cargo.
READ MORE: SpaceX rocket to ISS disintegrates 2 minutes after launch (VIDEO)
Interestingly, the venture - launching at Florida's Cape Canaveral Air Force base - is to attempt a landing it has never successfully completed before.
In fact, businessman Musk has seen a number of his expensive space delivery vessels go up in smoke during touchdown on earth.
Ahead of Friday's CRS-8 launch, here's a reminder of the times SpaceX missions went seriously wrong.