'Fyre Festival was a Ponzi scheme': $100mn lawsuit brands chaotic gig a scam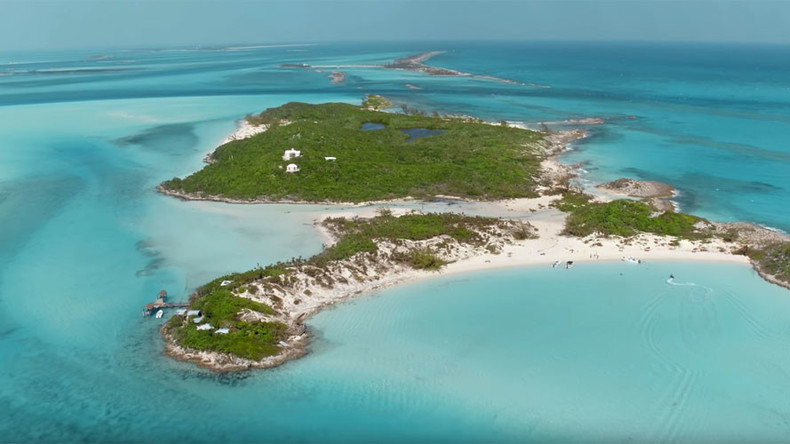 An attorney leading a multi-million dollar lawsuit against organizers of the failed luxury Fyre Festival claims the event was actually a "Ponzi scheme" where attendees were told to "load" funds onto special cashless bracelets.
April's Fyre Festival was billed as one of the hottest music events of the year, with a global list of acts such as Major Lazer, Disclosure and Blink 182 due to play.
But the musical experience in the Bahamian paradise of Great Exuma Island was plagued with problems, including inadequate accommodation and food shortages, before being abandoned.
Organizers Ja Rule and technology entrepreneur Billy McFarland are facing a $100 million lawsuit in the wake of the chaotic experience and now an attorney heading up the legal action has alleged that they operated a "Ponzi scheme."
"The amount of victims is incredibly numerous – exceeding 1000 people – who fell victim to what we've charitably described as a Ponzi scheme," Ben Meiselas, an attorney at Los Angeles law firm Geragos & Geragos, told Miami's 880 The Biz radio.
READ MORE: 'Fighting for food': Revellers left stranded at 'luxury' Bahamas festival (VIDEOS, PHOTOS)
"It was sold as this luxury festival. Attendees were told that this was a private island that was owned by Pablo Escobar in the big drug days," Meiselas said, adding that when attendees arrived they were shown to tents resembling FEMA emergency shelters.
"Rather than a first class culinary experience, there was cheese on bread and then individuals were trapped at the airport as they tried to get out of there as there was no entertainment or festival to be seen."
Meiselas added: "What our subsequent investigation had revealed is that the founders of Fyre Festival – Billy McFarland and Ja Rule – with the help and assistance of certain seed investors were really out for a bigger gain here.
"So they were using the money and funds up until the very last day [of arrivals] to justify their cash flow."
READ MORE: Fyre-fight: Ja Rule & co face $100mn lawsuit for luxury festival debacle
He said attendees were told the festival was cashless, and organizers encouraged the "loading up" of funds onto Fyre branded bracelets.
Tickets for the festival experience reportedly started at around $1,500.
RT.com has reached out to concert promoter Fyre Media for comment on the Ponzi scheme allegations.
Ja Rule has previously denied the event was a scam. "I wanted this to be an amazing event – it was not a scam as everyone is reporting. I don't know how everything went so left but I'm working to make it right," he said on Twitter.
Fyre Festival has apologized over the debacle.
"All festival goers this year will be refunded in full. We will be working on refunds over the next few days and will be in touch directly with guests with more details," reads a Fyre Festival statement issued on April 29.
You can share this story on social media: