'Fighting for food': Revellers left stranded at 'luxury' Bahamas festival (VIDEOS, PHOTOS)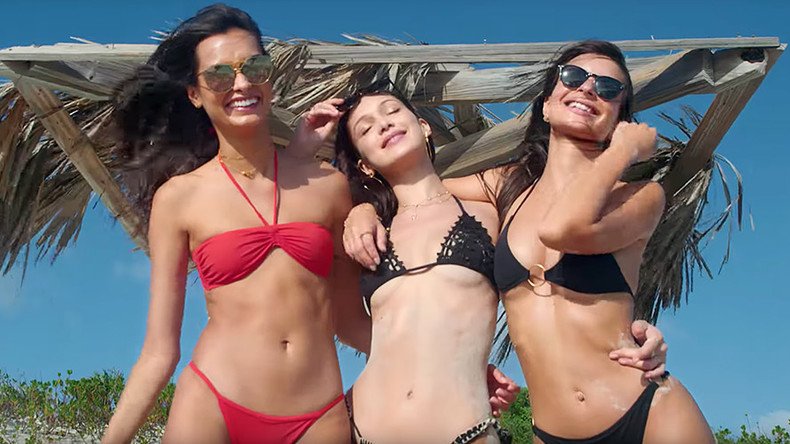 The internet has reacted with a mixture of shock and scorn as a supposed "luxury" festival descended into chaos Friday, with attendees left stranded without food and forced to stay in disaster relief tents.
Fyre Festival in the Bahamas was billed as a decadent two-weekend event with VIP packages costing up to $250,000. The venture was created by rapper Ja Rule and entrepreneur Billy McFarland and was endorsed by dozens of 'Instagram influencers' including models Kendall Jenner, Bella Hadid and Emily Ratajkowski.
Organizers promised a "cultural moment created from a blend of music, art and food." Guests were told they would be flown round trip "on a custom, VIP configured Boeing 737 aircraft," and they would be staying in "modern, eco-friendly, geodesic domes."
Cracks started to appear in the festival's preparation in the weeks leading up to the event. Earlier this month the Wall Street Journal reported that, as of late March, the festival's "organizers missed a series of deadlines to make advance payments to performers."
Just learned about #fyrefestival aka Ja Rule's Concentration Camp for instragram models and rich white kids

— Edi (@EdiAQC) April 28, 2017
The event went into full-scale meltdown just as guests arrived Thursday. Festival goers reported that they couldn't get their baggage and the accommodation was a "disaster tent city."
So Fyre Fest is a complete disaster. Mass chaos. No organization. No one knows where to go. There are no villas, just a disaster tent city. pic.twitter.com/1lSWtnk7cA

— William N. Finley IV (@WNFIV) April 27, 2017
The scene quickly descended into a dystopian nightmare with reports of robberies, tents on fire and people fighting for food. One man used Twitter to beg the US Embassy in Nassau for help.
Headline act Blink-182 announced that they were pulling out of performing at Fyre, saying: "We're not confident that we would have what we need to give you the quality of performances we always give our fans."
Fyre Festival released a remarkably upbeat statement on Instagram early Friday. "Things got off to an unexpected start at day one of Fyre Festival," the statement began before advising attendees that they are "working to comfortably accommodate guests and deliver a great experience".
Later on Friday, however, the organizers confirmed that "due to unforeseen and extenuating circumstances, Fyre Festival has been fully postponed."
"After assessing the situation this morning and looking at best options for our guests, we cannot move forward as we hoped we could... At this time, we are working tirelessly to get flights scheduled and get all travelers home safely."
Due to unforeseen and extenuating circumstances, Fyre Festival has been fully postponed (con't)

— Fyre Festival (@fyrefestival) April 28, 2017
You can share this story on social media: