Obama's brother praises Nation of Islam leader Louis Farrakhan after Clinton Hitler sermon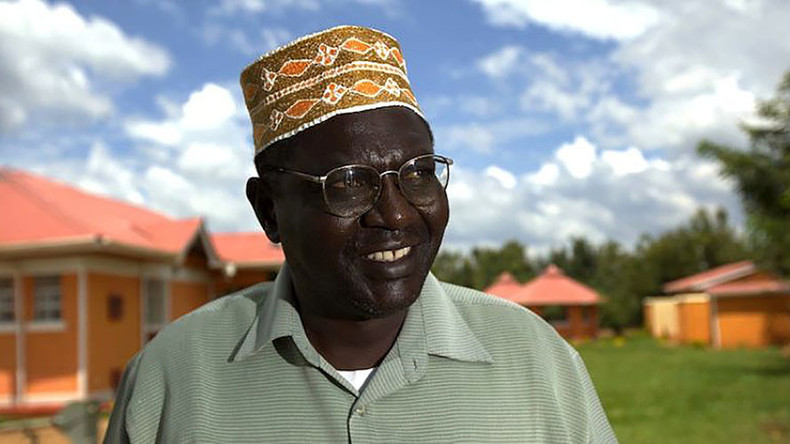 President Barack Obama's half-brother, Malik, is still at large and running amok on Twitter. Only, this time, he channeled Nation of Islam.
A known and vocal Trump advocate, Malik Obama delighted in tweeting his support for Nation of Islam leader Louis Farrakhan, who recently compared Democratic presidential candidate Hillary Clinton to Adolf Hitler.
Obama, who has enjoyed the publicity his support for Trump has given him, retweeted a video in which the reverend calls Clinton a "wicked woman" while giving a sermon.
Farrakhan's Sunday sermon pointed to Clinton's support of the 1994 Crime Bill that has been blamed for the mass incarceration of young black men in the US, and her infamous "superpredators" comment to describe black youth.
"Mrs. Clinton backed the Crime Bill and then called our young people superpredators. Of course she apologized, but just a minute," Farrakhan said. "See Hitler could've said to the Jews after Auschwitz, 'I'm so sorry.' Would that be enough to satisfy you?"
Obama shared photographs from his now-verified Twitter account while voting earlier this week. The snaps included a shot of his ballot paper confirming that he had voted for Trump.
He was also Trump's guest at the final presidential debate in Las Vegas, where he met the candidate's campaign manager Kellyanne Conway.
READ MORE: Obama's Trump-supporting half-brother to attend #Debate2016 as guest of The Donald

He has also attacked his brother on Twitter, claiming the president has become "arrogant" since winning the presidency.