Obama's Trump-supporting half-brother to attend #Debate2016 as guest of The Donald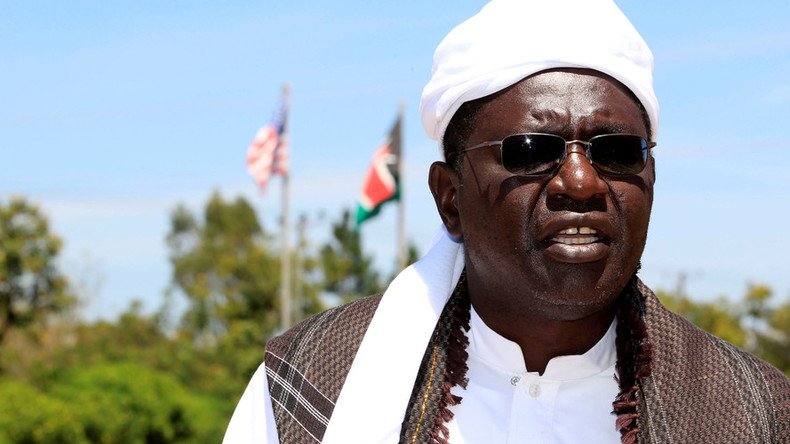 President Barack Obama's older half-brother, Malik, will be supporting Republican candidate Donald Trump at the third and final presidential debate in Las Vegas.
"I'm excited to be at the debate. Trump can make America great again," he told Page Six ahead of Wednesday's debate.
Kenyan-born Malik announced his support for Trump in July, saying he is unhappy with the work of his brother's administration, citing the "mess" in the Middle East as an example.
"He appeals to me and also I think that he is down to earth and he speaks from the heart and he is not trying to be politically correct," Malik told Reuters in July. "He's just straight-forward."
"I look very much forward to meeting and being with Malik," Trump told the New York Post. "He gets it far better than his brother."
Malik has lived in Washington DC since 1985 and had always supported Democrats in the past.
He criticized Clinton's record as secretary of state, pointing to "the situation in Libya now" as an example of the increased chaos and violence as a result of Clinton's intervention.
When asked about allegations of sexual harassment and assault against Trump, Malik said he doesn't believe them. "Why didn't they come forward before?" he asked.
He also defended Trump's comments about Muslims in July, saying, "I'm a Muslim, of course, but you can't have people going around just shooting people and killing people just in the name of Islam."
Malik and Barack have the same father also named Barack Obama, who lived in Kogelo, Kenya before he went to the University of Hawaii where he met Barack's mother.
According to Malik, the last time he saw Obama was in 2015. "I went to the White House to say hello. I paid a courtesy call," he said. "As usual, it was a hands-off kind of thing, very businesslike, very formal."
Trump's decision to have Obama's brother as his guest is in line with his previous debate guest choices. He had three women who have accused Bill Clinton of sexual assault as his guests at the last debate, along with a woman whose rapist was defended by Hillary Clinton when she was a young lawyer.
You can share this story on social media: