'Concerned' father convicted for child porn after keeping stepdaughter's sexts to boyfriend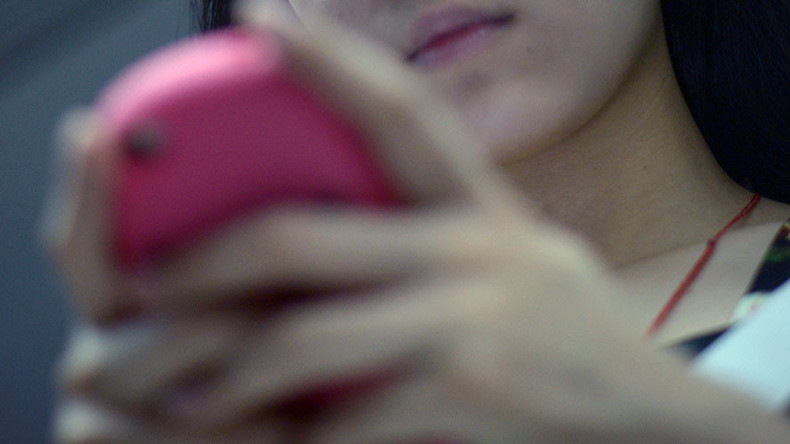 An Australian man who retained pornographic text messages sent between his teenage stepdaughter and her boyfriend as he wanted police to take action, was convicted of possessing child pornography and placed on the sex offenders register.
The "concerned" stepfather, Ashan Ortell, 57, admitted copying naked images of his stepdaughter onto a computer and USB stick and was sentenced in the County Court in Victoria this week, The Age reports.
Despite receiving warnings he could be prosecuted, Ortell kept photos from his stepdaughter's phone as he was unhappy with the response from police and the girl's school when he demanded action be taken.
READ MORE: 'Pedophile hunters' film moment they capture would-be child abuser (VIDEO)
Police seized Ortell's computer and USBs during multiple raids back in 2013 and found 18 images on the devices.
Ortell had been caring for his ex-partner's daughter who was around 15 at the time, along with his three young children.
Judge Jane Patrick, who was dealing with the case, called it "very unusual" as it differed from the typical possession of child pornography where pedophiles keep images for sexual motivation or gratification.
"This is not the case in your situation," she said. "You kept the images, I am satisfied, because you were very concerned about what had been going on and foolishly decided that this was the way to deal with it."
The father was sentenced on a 12-month good behavior bond and will remain on the sex offenders register for eight years.
READ MORE: Pedophile who posed as rapper to groom girls on social media jailed for 16yrs
"There is no suggestion of any exploitation of them by anybody," Judge Patrick added. "You made no attempt to conceal the images. In fact, you were just so concerned that you contacted authorities about the images."