Pedophile who posed as rapper to groom girls on social media jailed for 16yrs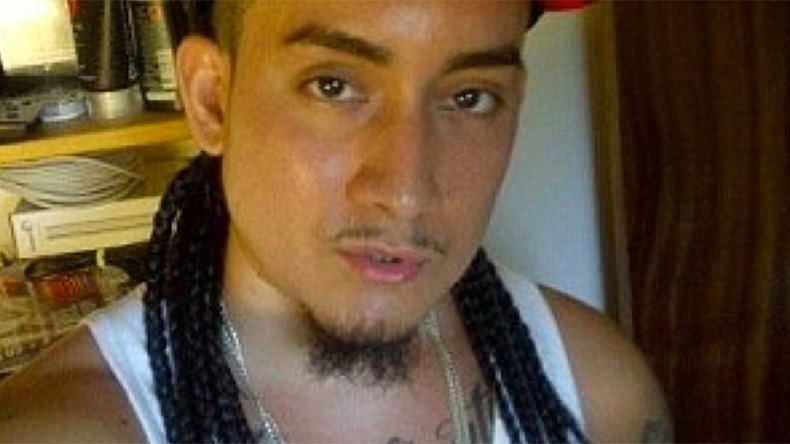 A London man who pretended to be a successful rapper in order to lure underage girls to have sex with him has been jailed for 16 years.
Dennis Rodriguez, 28, used the alias Grymey D to groom girls as young as 13 over Facebook and Instagram.
He filmed and kept videos of himself having sex with the girls in a house he shared with his parents and sister. One of the victims was still wearing her school uniform.
The "dangerous and predatory pedophile" was sentenced at Wood Green Crown Court on Friday on 15 counts relating to seven victims, including sexual activity with a child, sexual assault and taking indecent photographs.
Rodriguez, of Hackney, north London, sent thousands of friend requests through social media from 2012 to 2015. He befriended girls and then scoured their friend lists for more young girls.
Police caught up with him last August when detectives examined a 14-year-old girl's phone and found sexual messages.
One girl was 13 years old when Rodriguez first befriended her and 14 when they first had sex at his house.
He asked the girl to bring a friend he had seen on her Facebook page, and then filmed himself abusing both girls together.
Detectives found homemade videos of Rodriguez having sex and then videos of himself masturbating over the footage.
Edward Lucas, counsel for the prosecution, argued on Thursday that Rodriguez was a predatory sex offender.
"He preyed on young, vulnerable girls around the ages of 13 to 15. He used his experience, charm and his guile and ultimately his force – his force of personality – to indulge in his own perverted activities."
The defense counsel, Charles Evans, said Rodriguez "did not appreciate the gravity of what he was doing" and was "absolutely stunned" when he learned of the seriousness of the offenses.
During sentencing, Judge Joanna Greenberg said Rodriguez targeted young girls to carry out "deviant sexual fantasies."
She told him: "You cannot have failed to be aware just how seriously the sexual exploitation of children is dealt with."
Greenberg added that many victims of sexual crimes "feel lifelong degradation and shame" and that Rodriguez's expressions of remorse "ring hollow."
You can share this story on social media: