Pokémon no-GO for Egypt's Muslims as Islamic institution issues fatwa on game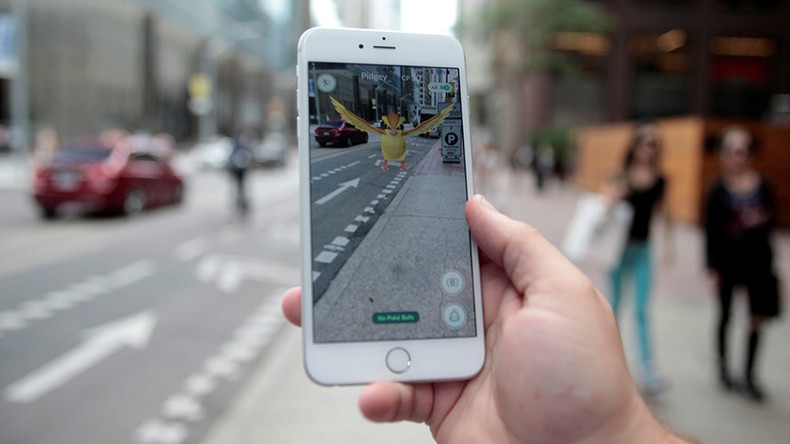 One of Egypt's most influential religious bodies is unimpressed by Pikachu and his pals, reportedly issuing a fatwa against the hugely popular Pokémon GO mobile phone game.
Deputy chief of the Al-Azhar Islamic institution, Abbas Shuman, condemned the augmented reality game and said it was a "harmful mania," even going as far as to compare playing it to being drunk, according to Gulf News.
"This game makes people look like drunkards in the streets and on the roads while their eyes are glued to the mobile screens leading them to the location of the imaginary Pokémon in the hope of catching it," Shuman said.
Since the game was launched this month for iPhone and Android devices, it has overtaken Facebook and Snapchat for the amount of time people spend on the app. The game has already prompted data security and personal safety concerns elsewhere.
READ MORE: Pokémon GOes to top of charts, becomes biggest game in US history
Officials at Al-Azhar, however, think the game is a distraction from both work and religion.
"Will we find some lunatics walk into mosques, churches, prisons and military units in search of the missing Pokémon?" the cleric asked. "Will people neglect their work and earning their living and devote themselves instead to hunting for Pokémon?"
READ MORE: Saudi cleric issues 'catwa' and bans taking selfies with cats
Though not officially launched in Egypt, Pokémon GO can be downloaded onto phones there, Gulf News reports.
The game has become widely popular, with some people even "catching" imaginary characters from the cartoon series in mosques and other religious establishments.
Egypt's state-owned news agency, Al-Ahram, had denied earlier reports that the country's top Sunni Muslim authority issued the fatwa forbidding the game, but did say that an Islamic edict from 2001 had condemned the original Pokémon game.
Prior to the country's anti-Pokémon stance, Saudi Arabia issued a fatwa against Pokémon games and cards in March, accusing the Japanese cartoon of "possessing the minds of children" while promoting Zionism and gambling, according to ABC News.
You can share this story on social media: