Saudi cleric issues 'catwa' and bans taking selfies with cats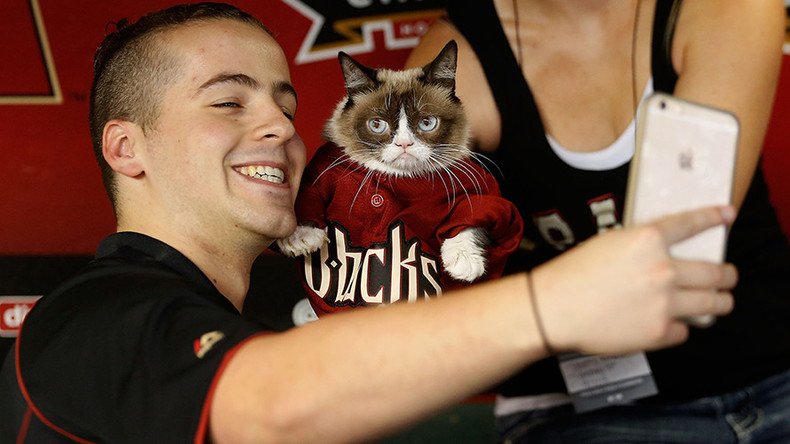 While cats continue to take over the internet, a Saudi cleric decided to issue a ban on taking photos with the furry felines – or with anything else in the ultraconservative kingdom.
Prominent cleric Saleh bin Fawzan al-Fawzan, a member of the powerful Saudi Council of Senior Scholars, was more like a grumpy cat himself when told that "taking pictures with cats has been spreading among people who like to be like the Westerners."
The issue of the feline "trend" was raised by an audience member questioning the cleric's views on the selfie phenomenon during a televised broadcast.
Initially confused about the matter, Fawzan repeatedly asked "what" to the question before outlawing taking pictures with anything.
"Taking pictures is prohibited if not for a necessity," the sheikh eventually snapped after much confusion over the selfie concept.
"Not with cats, not with dogs, not with wolves, not with anything," he said.
The television appearance, which was originally broadcasted in April, was translated by the Middle East Media Research Institute.
It isn't the first time Saudi authorities have banned things under their strict interpretation of Islam.
In January, the kingdom's grand mufti outlawed playing chess because he said it encourages gambling, while in February women were temporarily banned from entering a Starbucks branch in Riyadh after a "gender barrier" wall collapsed in the shop.
You can share this story on social media: