'Don't Pokémon and drive!' Police issue string of safety warnings over viral app
Published time: 15 Jul, 2016 16:16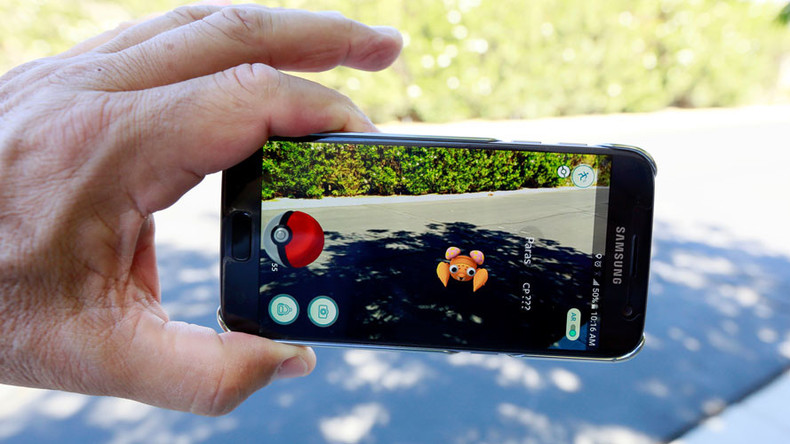 Police across Britain are issuing warnings urging Pokémon Go users not to "Pokémon and drive" and to stay safe while hunting the "pocket monsters."
Warwickshire and Richmond police have made public statements advising Pokémon enthusiasts to be aware of their surroundings while trying to "catch them all."
The augmented reality game hit UK app stores on Thursday and has since become the number one app on the British iTunes chart.
However, critics warn that the game could become a nightmare if children play without exercising caution.
Warwickshire police have issued online advice urging Pokémon trainers to: "Please remember that your safety comes before catching that Drowzee or Squirtle!"
"Let someone know where you're going, be aware of your surroundings and follow all normal road safety advice," they cautioned.
A London teenager is thought to have been playing Pokémon Go when he was struck by a motorcycle while crossing the road on Thursday.
The young man suffered minor injuries and was taken to hospital.
Warwickshire Police also imparted advice to adults considering life as a Pokémon trainer.
"For grown ups playing – we hope it goes without saying but under no circumstances is it ok to catch Pokémon whilst you're driving!"
Richmond Police issued a similar warning in a pun-laden press statement.
"Don't be a Drowzee and walk around with your head in a daze – always be aware of people who may be watching you to steal your phone or Charmander."
"Don't pokemon and drive. That egg won't hatch if you're driving. Remember it's onyx-acceptable and if you're caught – you risk a £100 fine and 3 points on your licence."
Child protection charities have expressed concern that the app's developers have ignored safety concerns and are inadvertently putting kids at risk.
"It's deeply troubling that the app's owners have ignored many warning signals and well documented child safety concerns. It would have been better if they had taken time to reflect on these and put their young users first," the NSPCC said in a statement.
A mine rescue team was scrambled in Wiltshire on Friday to rescue four teenagers who got lost in a cave while hunting for Pokémon.
The group entered a network of tunnels in Boxfields Caves, near Corsham, and was forced to wander around until they finally found a strong enough mobile signal to call 999.
A spokesman for the Dorset & Wiltshire Fire and Rescue Service said he wasn't sure how the children got lost, but urged people not to go into the caves without a map and an experienced guide.