Texan brings real gun to water fight, 'accidentally' shoots teenage girl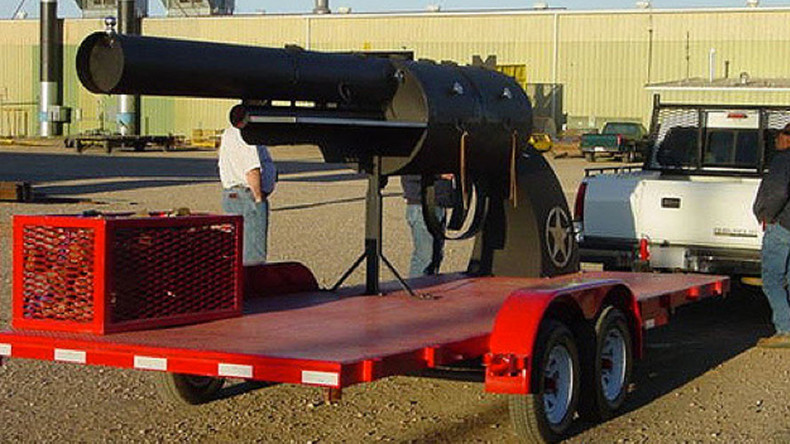 Beers, ribs, and bullets were all on the menu at a family barbecue in Spring, Texas this past weekend where a 42-year-old man "accidentally" shot a teenage girl with his real gun while she was playing with a water weapon.
"It was crazy, like you would never expect somebody to bring a gun to a barbecue, or a family gathering at all," neighbor Micah Stewart told KPRC, who apparently forgot he was in Texas where guns are ubiquitous.
The 15-year-old had been playing with a water gun with Jason Speights when, according to Stewart, Speights went to his car to fetch dry clothes and stumbled on his gun.
Speights "pretended" to shoot at the teenager and pulled the trigger, reportedly under the belief that the safety was on (it wasn't) and the gun probably wasn't loaded (it was).
The teenager, who is said to be in a stable condition and expected to recover, was shot just above the collarbone, one inch from her neck, according to Lt Daniel Garza with the Harris County Constable's office.
Another bullet fired from Speight's gun hit a car about five houses away.
Speights has been charged with deadly conduct and has probably been banned from all future family barbecues.
Texas introduced new firearm laws in January allowing guns to be openly carried in public, including state-run psychiatric hospitals where mental health advocates said it could impact negatively on patients and lead to an increase in suicide rates.
READ MORE: Gun-ho: Open carry now allowed in Texas... including in state-run psychiatric hospitals
Barbecues, on the other hand, are under threat in the state, where the staple of Texan cuisine faces a ban in residential areas over complaints about the level of smoke produced.
Council members gave preliminary approval to smoke restrictions last year with amendments recommended before it can be fully approved.