White House goes to war with Ernst and Young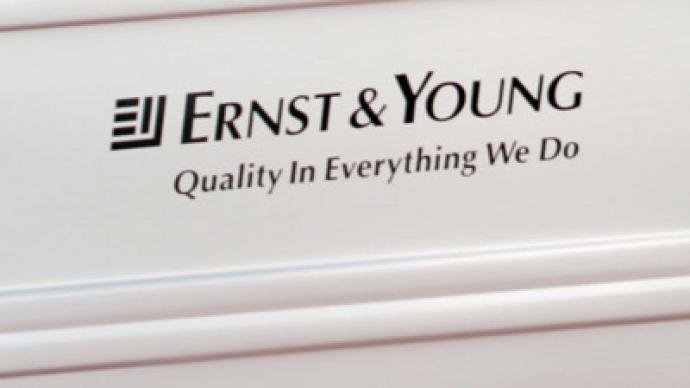 Barack Obama says that extending breaks for America's middle-class and hiking taxes on the rich will help the country's economy. Accounting firm Ernst and Young argue otherwise, though, and a war is now brewing between the White House and its foes.
Despite pleas from US President Obama that his signature tax proposal will answer America's financial woes, a new report out of the offices of Ernst and Young alleges that, if followed through as planned, "major flaws, errors and misleading statements" in the White House's agenda could cost the country as many as 710,000 jobs.
Following the release of the accountants' analysis, the official WhiteHouse.gov blog has fired back in a series of arguments penned by senior Obama economic policy aide Jason Furman.
That isn't to say that the battle is ending there, though.
Furman writes that Ernst and Young's argument comes by way of pro-businesses groups historically hostile towards the commander-in-chief and mischaracterizes much of what the president actually has planned. He also argues that the Ernst and Young report ignores not just the other points supported by the president that are intended to only aid in America's economic growth, but counter opinions by other experts.
"Even setting aside the fact that the study ignores the effects of the president's tax proposals on short-term growth and long-term deficit reduction, the conclusions are still dramatically out-of-line with estimates by other analysts, including not only the Congressional Budget Office but also the Bush Administration Treasury Department," Furman writes. "The authors' unrealistic assumptions lead them to find a larger increase in long-run output and about twice as large an effect on employment over the long-run as the Bush Administration Treasury Department found when conducting a similar analysis of extending the high-income tax cuts."
Right on cue, one of the administration's most infamous critics — House majority lead John Boehner (R-Ohio) — has sided with the Ernst and Young report.
"Our economy is still struggling under President Obama's policies, and his massive tax hike will only make things tougher," Boehner argues in an official statement this week. "It's one of the worst possible ideas at one of the worst possible times for families and small businesses."
Ernst and Young say that Obama's proposal would cost the country not just 710,000 fewer jobs, but as much as $200 billion, as well as drops in capital stock and a decline in workers' living standards relative to what would occur without his agenda going into effect.
The Ernst and Young report was released only days apart from a separate study published by the Aerospace Industries Association on Tuesday that allege that the president-endorse Defense Department cuts slated to kick-in on January 2, 2012 will spawn lay-offs accountable for the loss of as many as 2 million jobs from both the Pentagon and the private sector.